Students Learn about Banking, Budgeting, Savings, Credit, and more with our Budgeting Game
A fun, engaging and educational teaching resource for middle and high school students.
Students progress through the game by rolling a dice, moving forward a few days at a time. Teachers choose the length of their game - from 6 months to 60!
Each "Month" in game takes between 10 and 20 minutes to complete
Students work a part-time job and receive a paycheck each week. They need to use their variable income to meet their expenses - both expected and unexpected
Bonus points are awarded when students transfer 10% of each paycheck to their savings account before their next turn!
Teachers set the average amount students pay each month for their bills, but students get a choice around that average for how they choose to spend their income
Cheaper options for their fixed expenses are more budget-friendly, but students earn bonus points by selecting the more expensive options. Can they balance their budget while earning the most points?
Every roll of the dice, students are faced with unexpected events - usually something bad!
Students choose to use their credit card or debit card for each expense. Consequences of each choice can cascade through other events later in the game!
Students get weekly and monthly summaries of their progress
Seeing how their total spending breaks down between their "Planned" and "Unplanned" expenses helps build realistic budgeting habits
Students also choose how to spend every weekend - working extra hours for cash, spending time with friends, taking care of chores, or studying
Each choice has consequences - neglect studying too long will cause grades to slip - and the need to hire an expensive private tutor!
Students can use their debit or credit cards for each expense - and track their bank balances and credit usage
Students build credit by responsibly using their credit card - but losing track of spending can result in interest charges and damaged credit score
Periodic "Pop Quizzes" reinforce math skills and basic financial vocabulary
Students earn bonus cash for finding the right answer - but get penalized for each mistake
Our Budgeting Game Includes: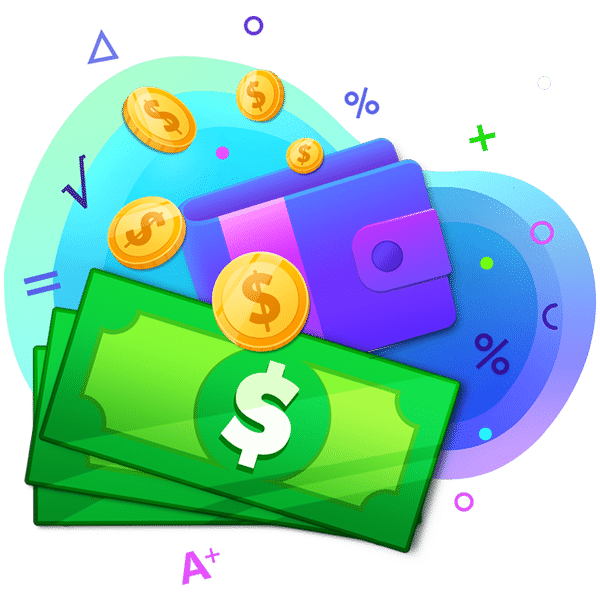 Real Life Scenarios & Events
Your students take on the role of either a college student with part-time job or a graduate just starting their first full-time job. Either way, they are now living on their own, paying all their bills, and managing their variable income, expenses, and lots of unexpected life events!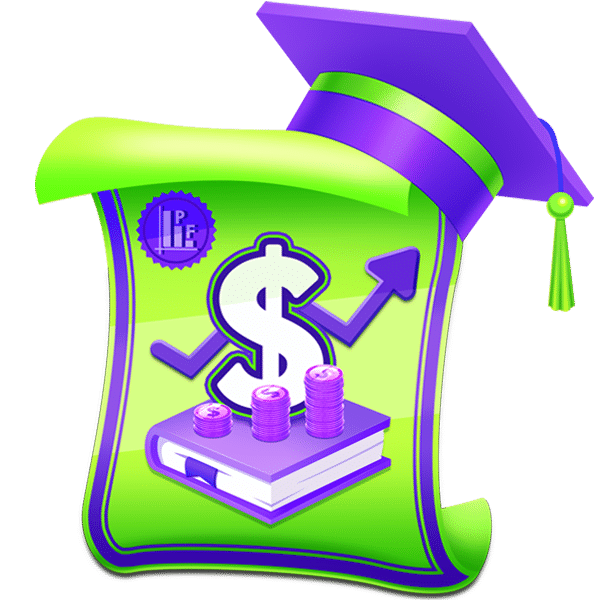 Teacher Controls Game & Lessons
You set the initial fixed expenses, wages/salaries, income tax rates, and more to make the game unique to your class! You also choose the lessons that pop up and influence what types of "Life Events" occur so your game evolves with the topics you cover in class.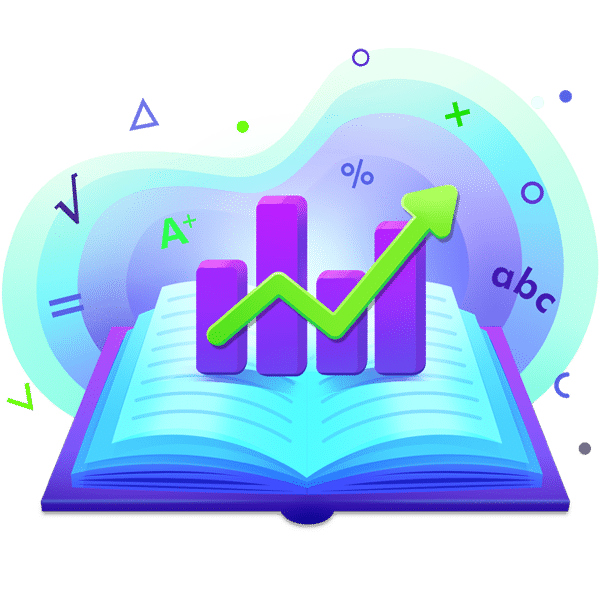 Impactful Decisions
Students need to constantly make financial decisions – work extra hours or spend time studying in school? Buy renter's insurance this month, or take the risk? Game score builds as students reach their savings goals, improve their credit score, and build their Quality of Life.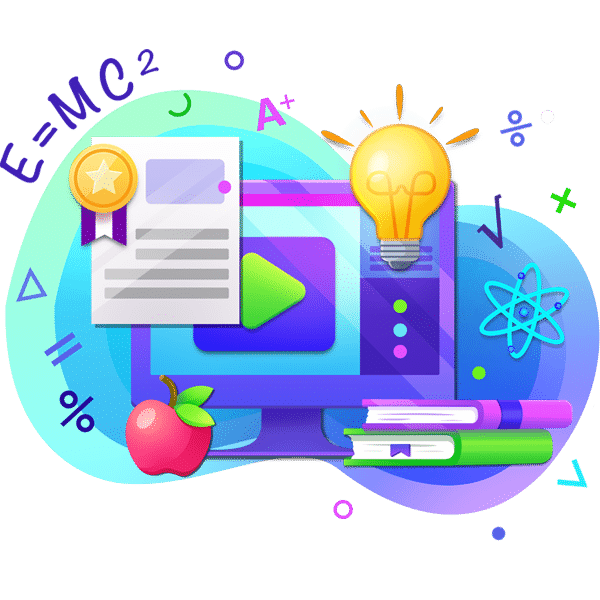 Easy to Use; Full Reporting
Teachers have a clear picture of the actions of their students throughout the game, and students have full bank statements, credit card statements, and pay stubs!
---
Take A Look Inside! Click the Video Below…
How It Works
Step One: Teachers Set The Rules
Teachers start out by choosing the specific rules of their class. These can also be updated as the simulation progresses through the semester!
What will be your student's monthly rent?
How much will they pay for car insurance and utilities?
What wage will they earn at their part-time job?
How much income tax will be charged?
Does your class start as full-time workers, or college students with a part-time job? If they start as students, when do they "graduate" into the full-time workforce?
Teachers can also customize the types of "Life Events" that occur in the game. Emphasize risk and insurance while you cover it in class, then encourage more events focusing on reading and understanding contracts, and much more!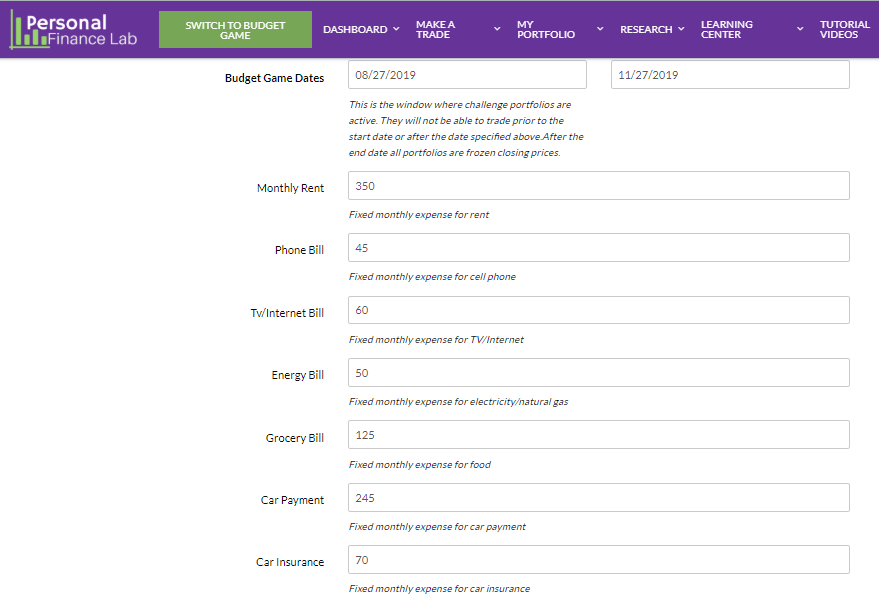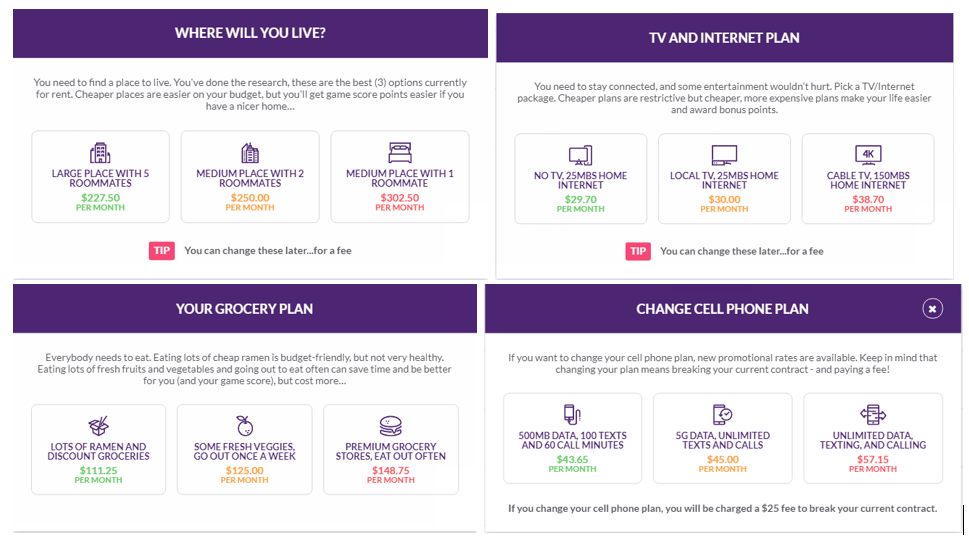 Step Two: Students Start The Game
Your students' goals are to build their net worth by transferring money from their checking account to savings, and build up their credit score by responsibly covering cash flow shortfalls (and paying off their balance on time).
Students progress through 12 "months" of the game, with each month taking about 20 minutes to complete. "Life Events" crop up every couple days, with unplanned expenses (and occassionally income) putting pressure on their budget – requiring careful planning!
Class rankings tie everything together, with students able to compare their net worth, credit score, and overall score with their classmates!
Step Three: Life Happens, Learning Begins!
Students progress through the game, with similar (but not the same) events happening across the class. Students taking a risk will sometimes pay off, but sometimes it comes back to bite! This is an awesome starting point for class discussions – who did what, and how did it pay off?
While students work through the budgeting game, they also work through the lessons you set up from our customizable curriculum library (with built-in assessments) for a completely customized learning experience!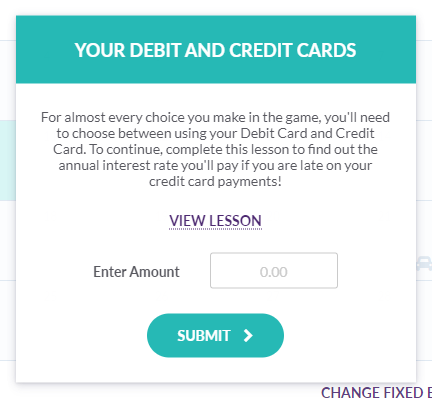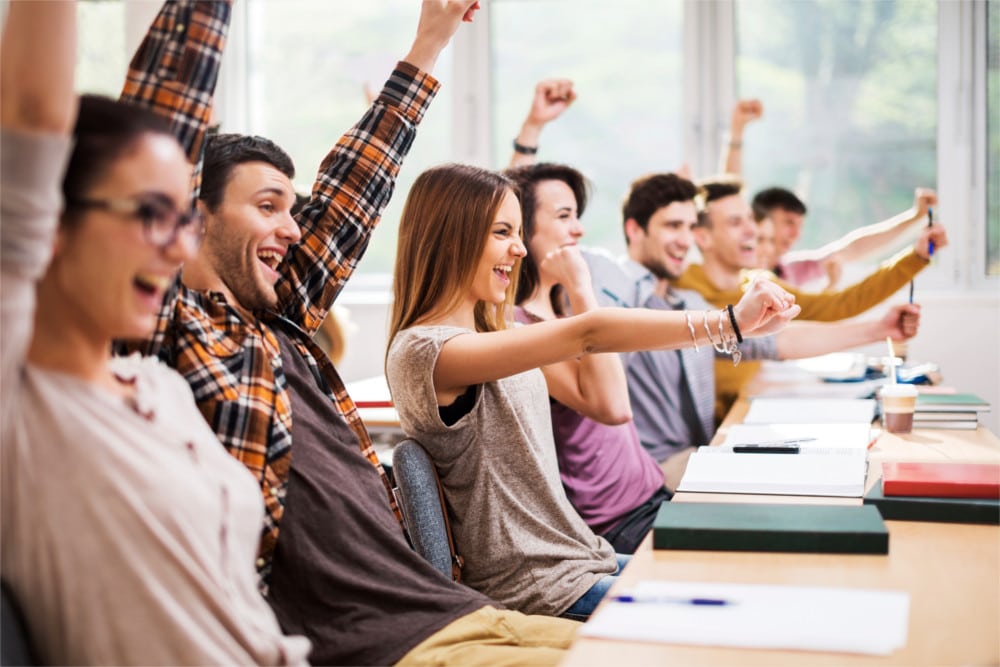 Pricing
Pricing starts at $10 per student for just our budget game, or $15 per student for the stock game + budget game combo.
Need just 1 to 5 accounts? Register for one of our National Homeschool Challenges click here to learn more…
Volume discounts of 5%-60% apply for orders of 50 students or more. Site licenses are also available for larger schools and districts!
Supercharged With Customizable Curriculum!
While students progress through the Budgeting Game, teachers control the embedded curriculum by selecting from over 300 different lessons covering Personal Finance, Economics, Business, Investing, and Math concepts! Lessons include articles, videos, interactive calculators, mini-games, and other resources, each ending with a short pop-quiz as an assessment.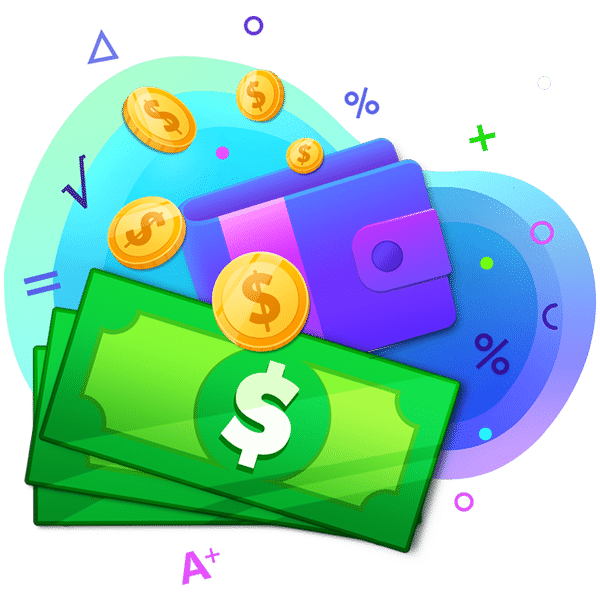 Personal Finance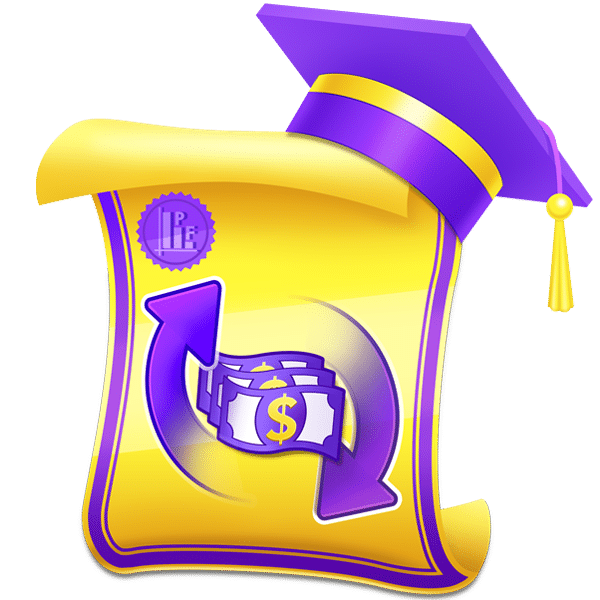 Economics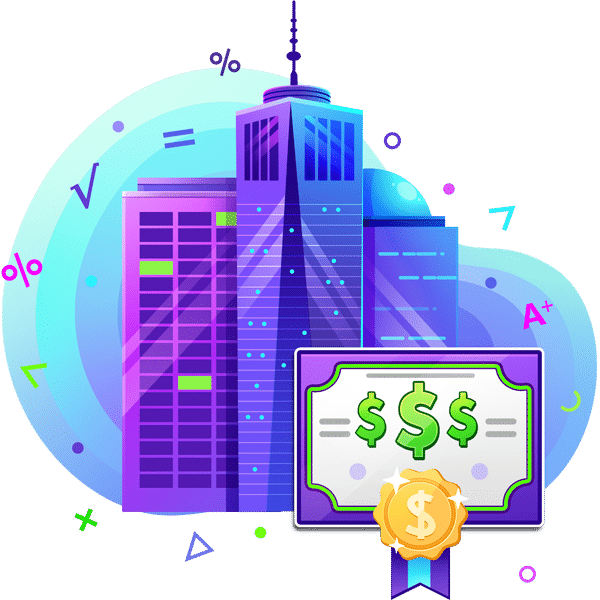 Business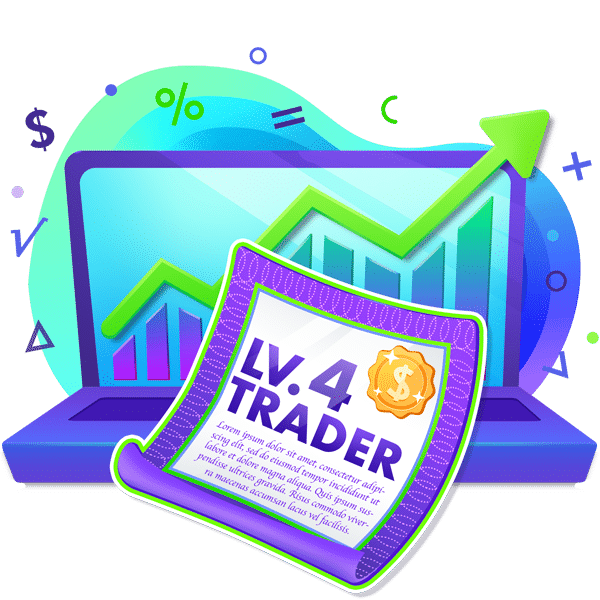 Investing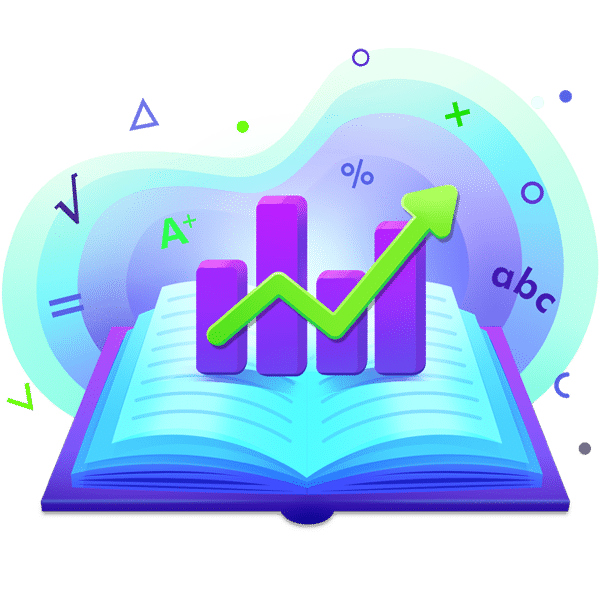 Complete Curriculum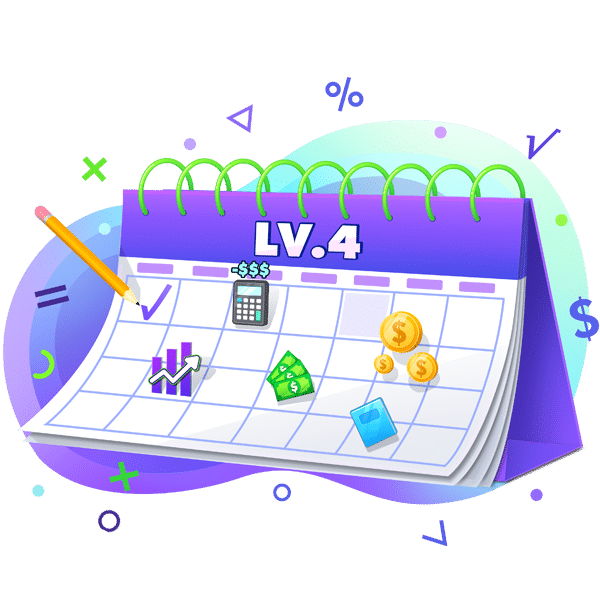 Standards Alignment
Completely Gamified With Badges and Achievements!
PersonalFinanceLab's budget game, stock game, and curriculum library has dozens of achievements, badges, and rewards in store for students as they progress through the games and the curriculum!
Students earn badges as they complete objectives and core learning concepts, and level up their badges as they improve concept mastery! Badges are available even beyond your core class requirements, encouraging students to explore and go "above and beyond"!

---
The PersonalFinanceLab Platform (a 2 minute summary video)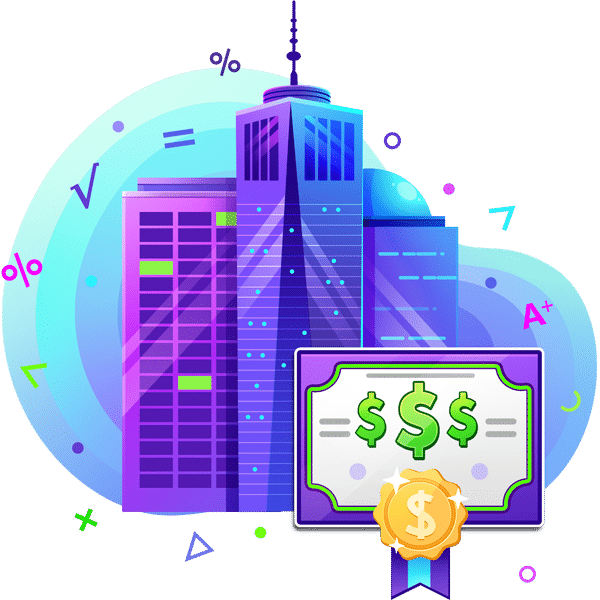 Stock Market Game
Our stock market simulation gives teachers complete control over their class, with stocks from over 30 countries, mutual funds, options, live class rankings, custom reports, and more!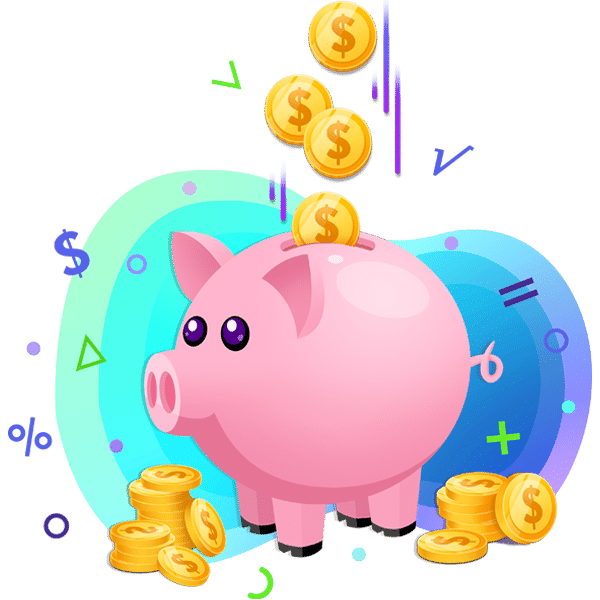 Budgeting Game
Our budgeting simulation puts students in the role of a college student managing variable income of a part-time job and variable expenses and risks every month, based on real-world scenarios!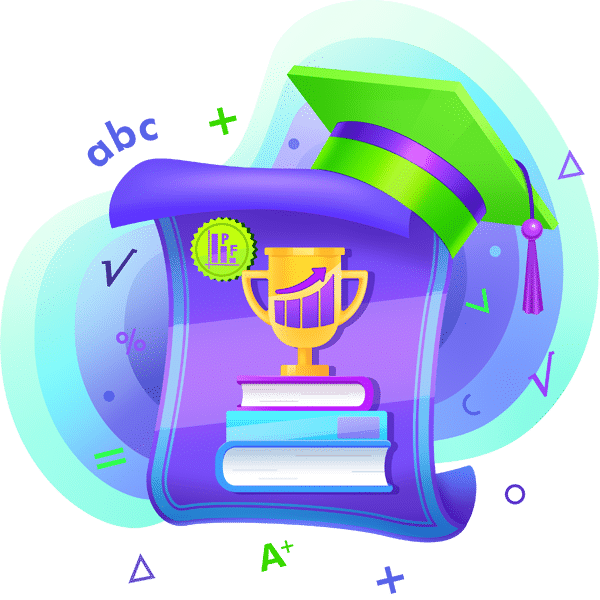 Customizable Curriculum
Over 300 lessons from 6 subjects you can mix and match to perfectly suit your class. Best of all, everything is aligned to both state and national standards, flexible for every class!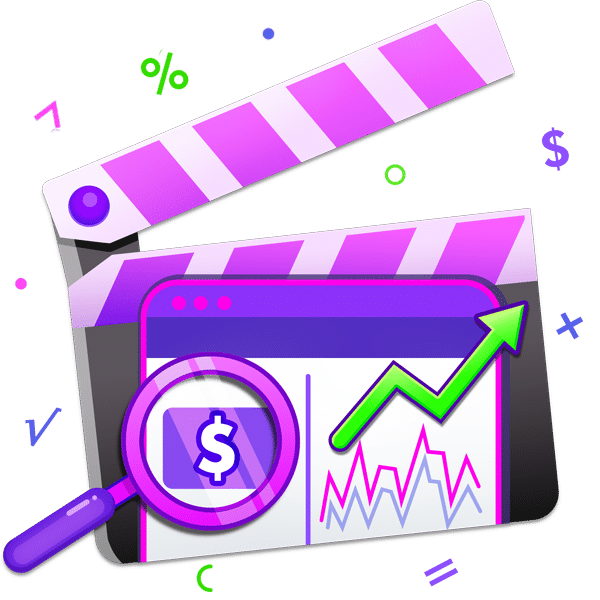 Financial Widgets
Connect everything to TVs or LCD screens in your classroom. Broadcast class rankings, feature Personal Finance Tips of the Day, show live streaming stock charts, and more!
---
Personal Finance Lab Site License Pricing
Pricing is based on the number of student accounts your school needs per year. Remember: not just your class can benefit! All pricing is based per school. Discounts are available for orders of more than 100 accounts and for multiple schools in the same district.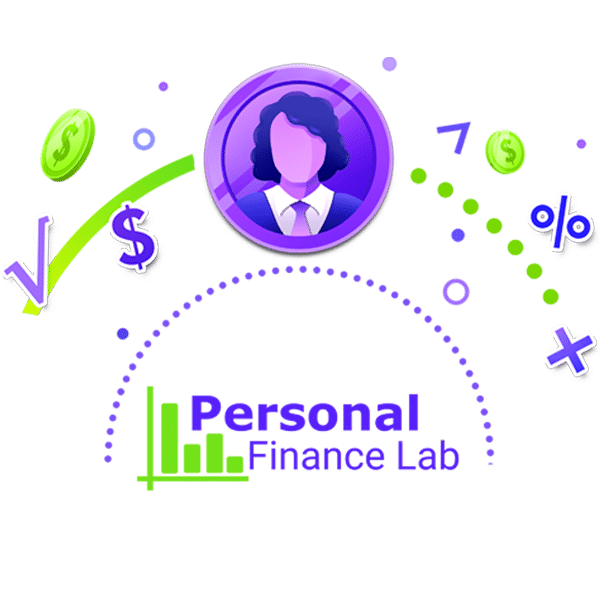 Order By Student
Budget Game OR Stock Game: $10 Per Student
Budget Game AND Stock Game: $15 Per Student
Both the Stock Game and Budget Game includes our full curriculum library.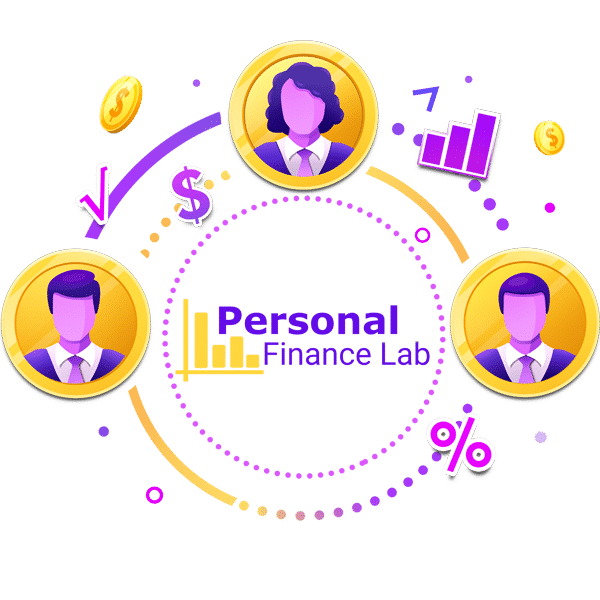 Class Site License
Get a discount and simplify ordering for multiple classes or larger programs!
100 students per year: $995 per year (Budget Game Only), $1,495 per year (Budget + Stock Game)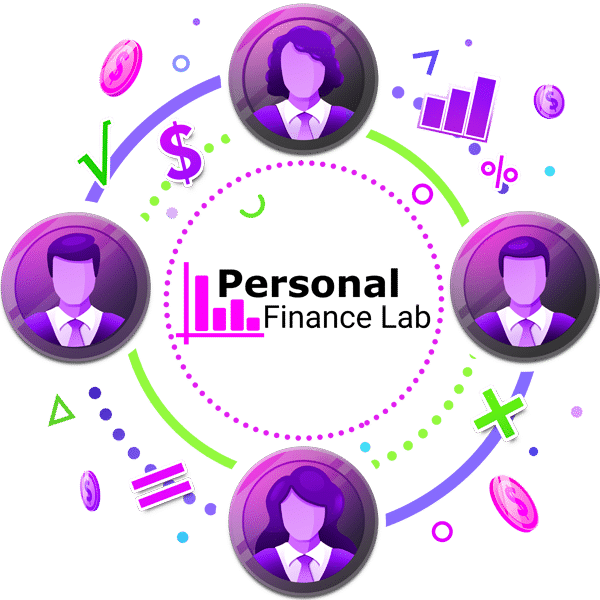 School Site License
More students? Awesome! Get PFinLab for your entire school!
Up to 250 students per year (stock and budget game): $2,995
Up to 1000 students per year: $5,995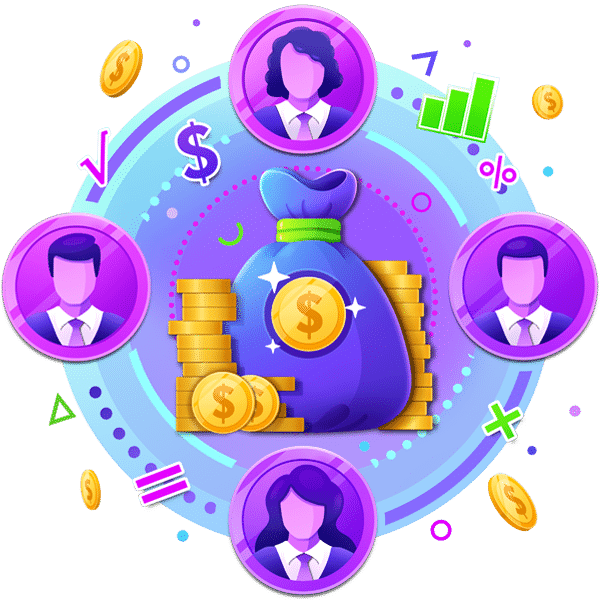 District License
Multiple schools? Even better!
Multiple schools in the same district get bulk discounts depending on the number of schools and total number of students. Ask our team for details!
---