Students Learn to Invest in the Stock Market at Real-Time Prices, but with Virtual Money.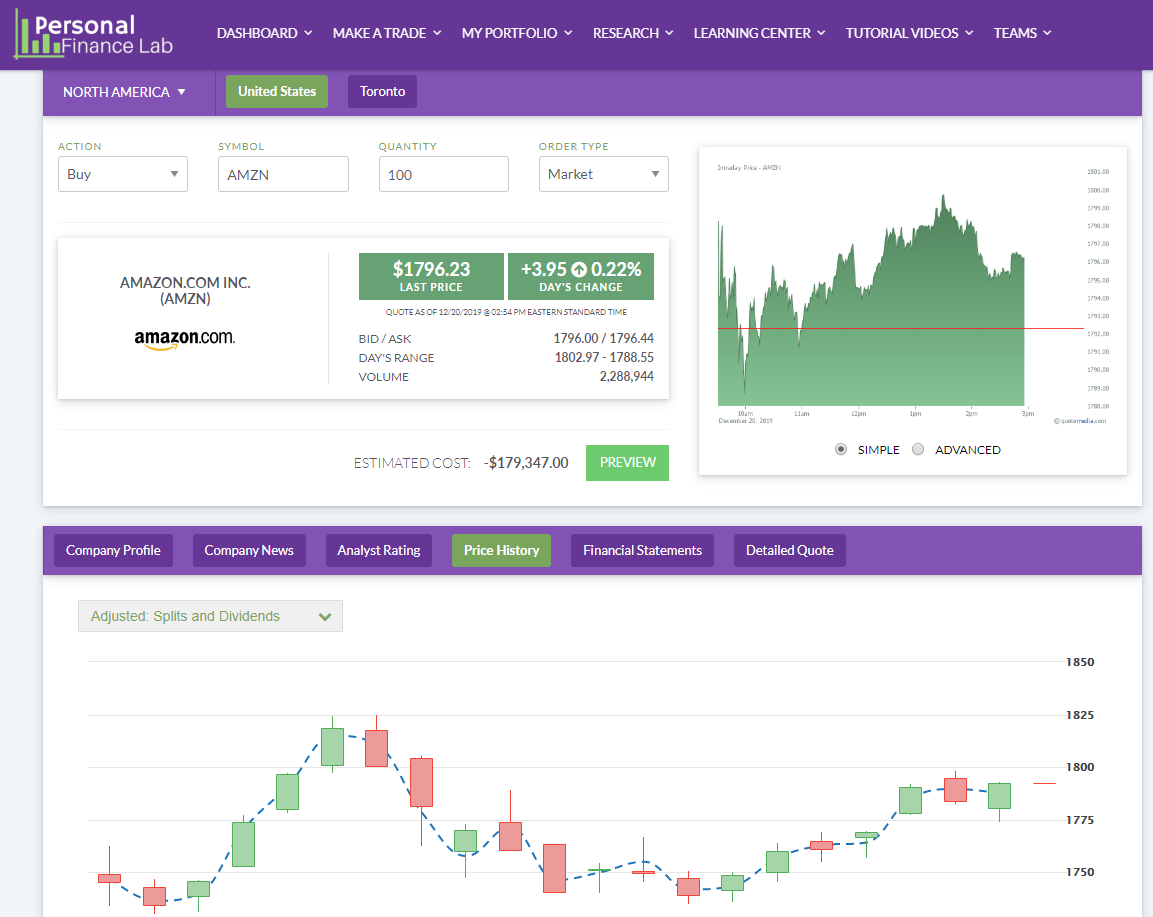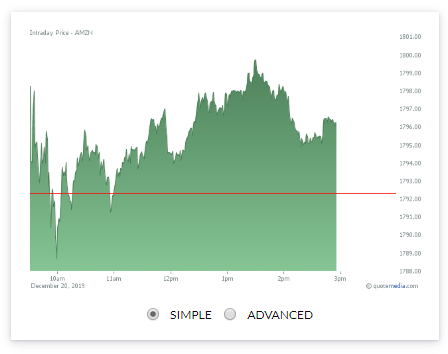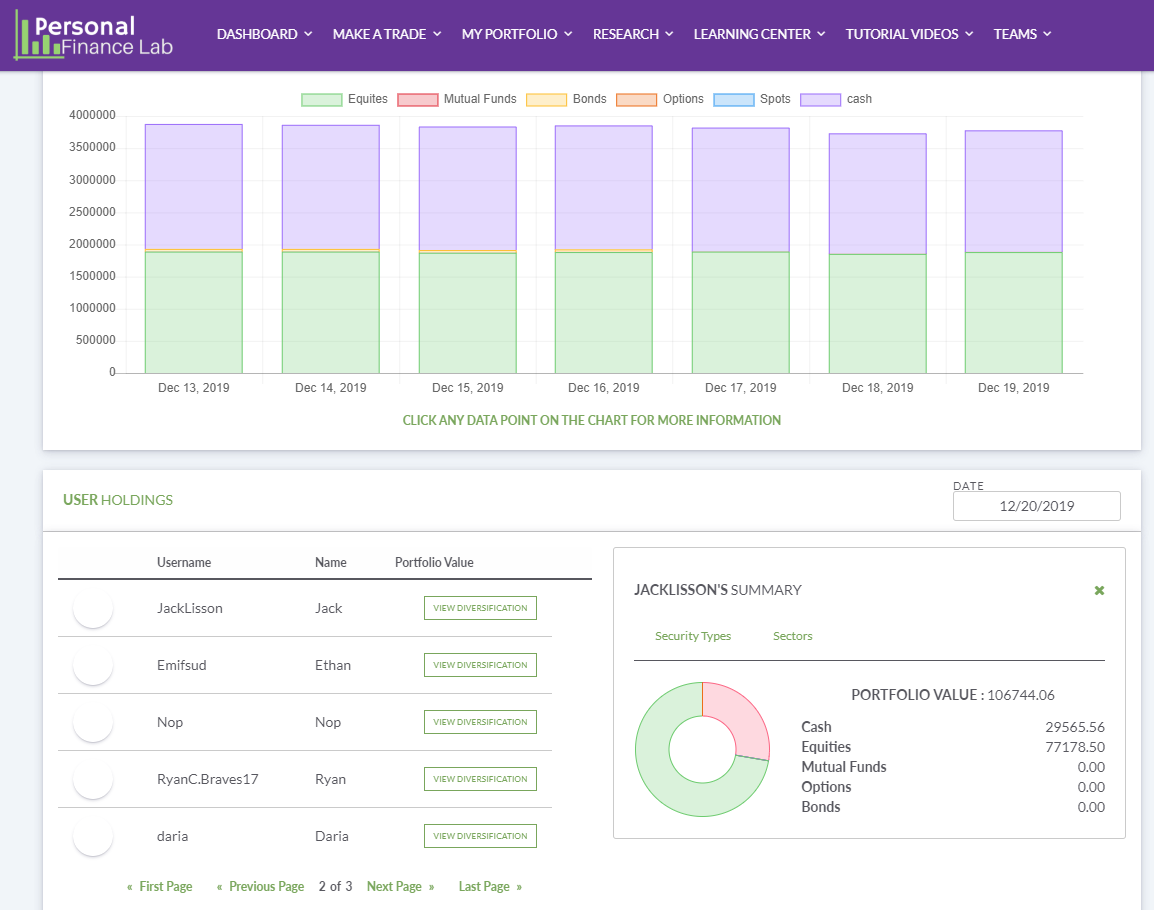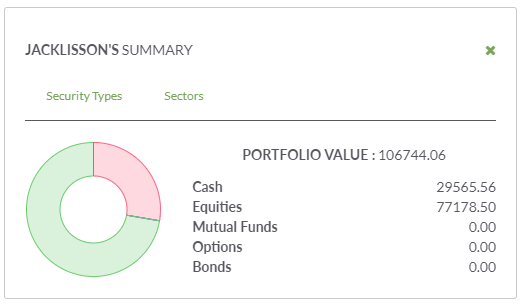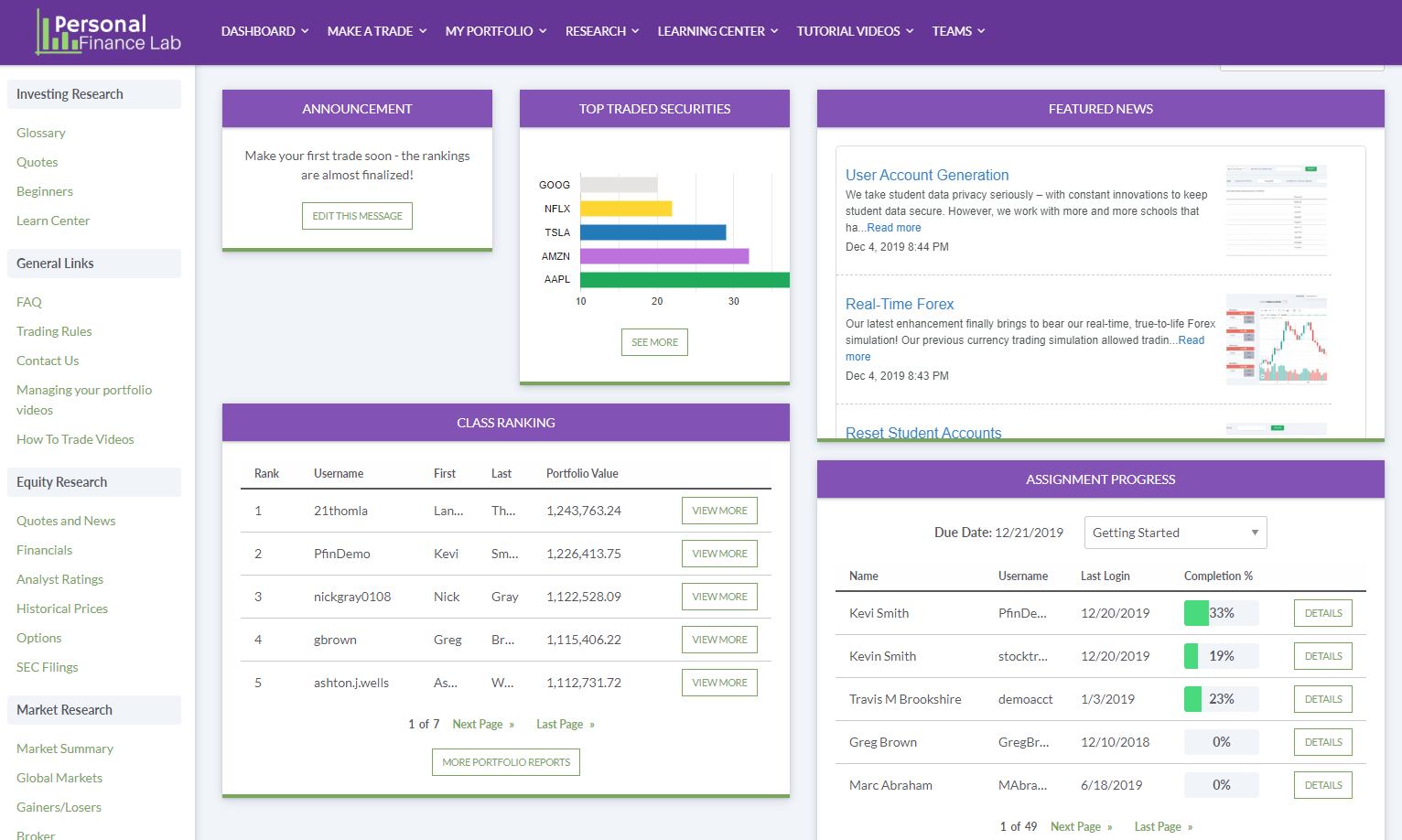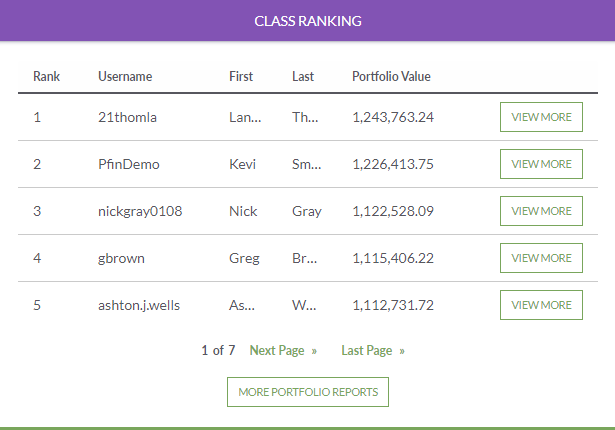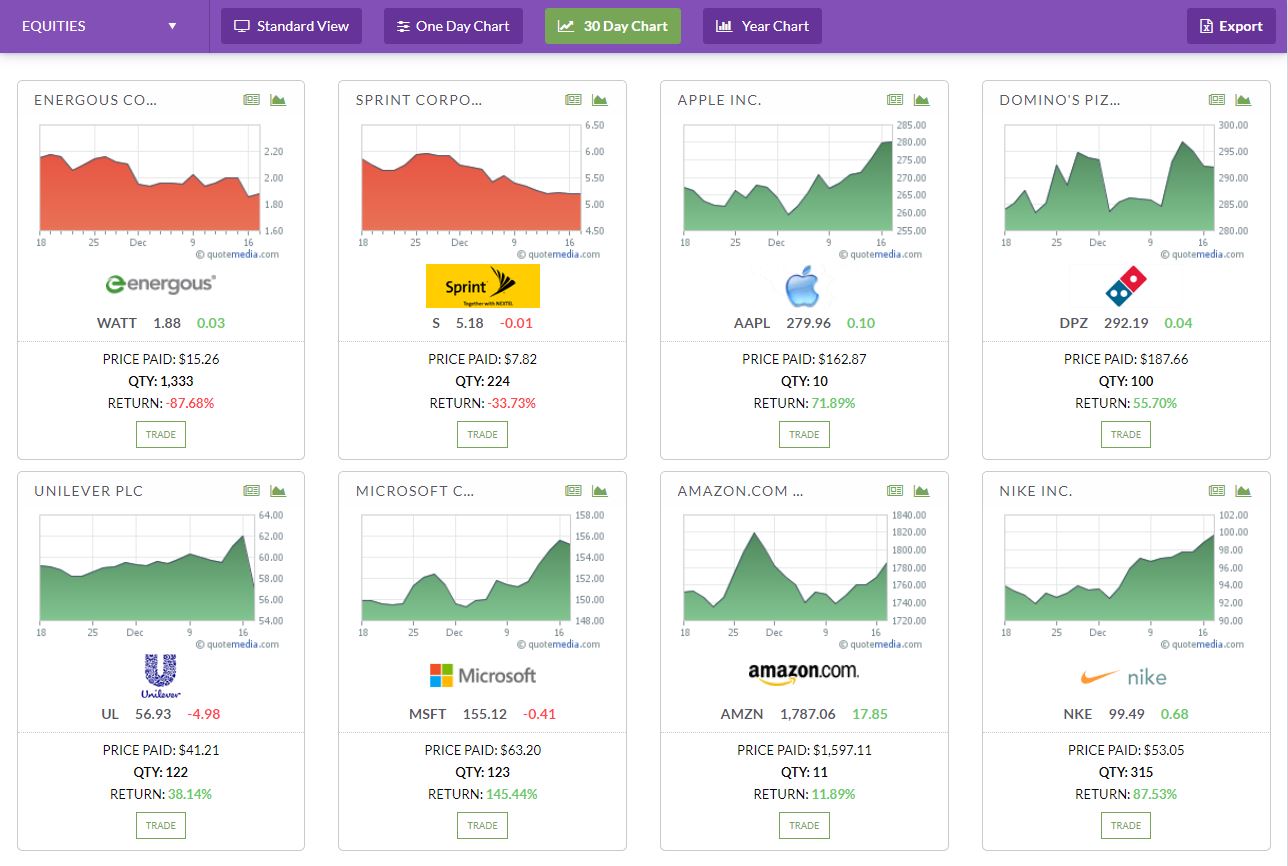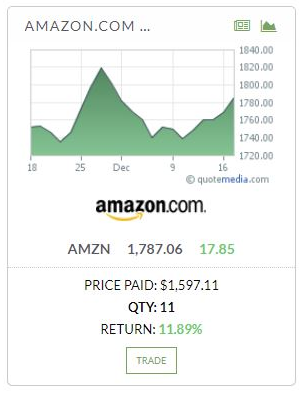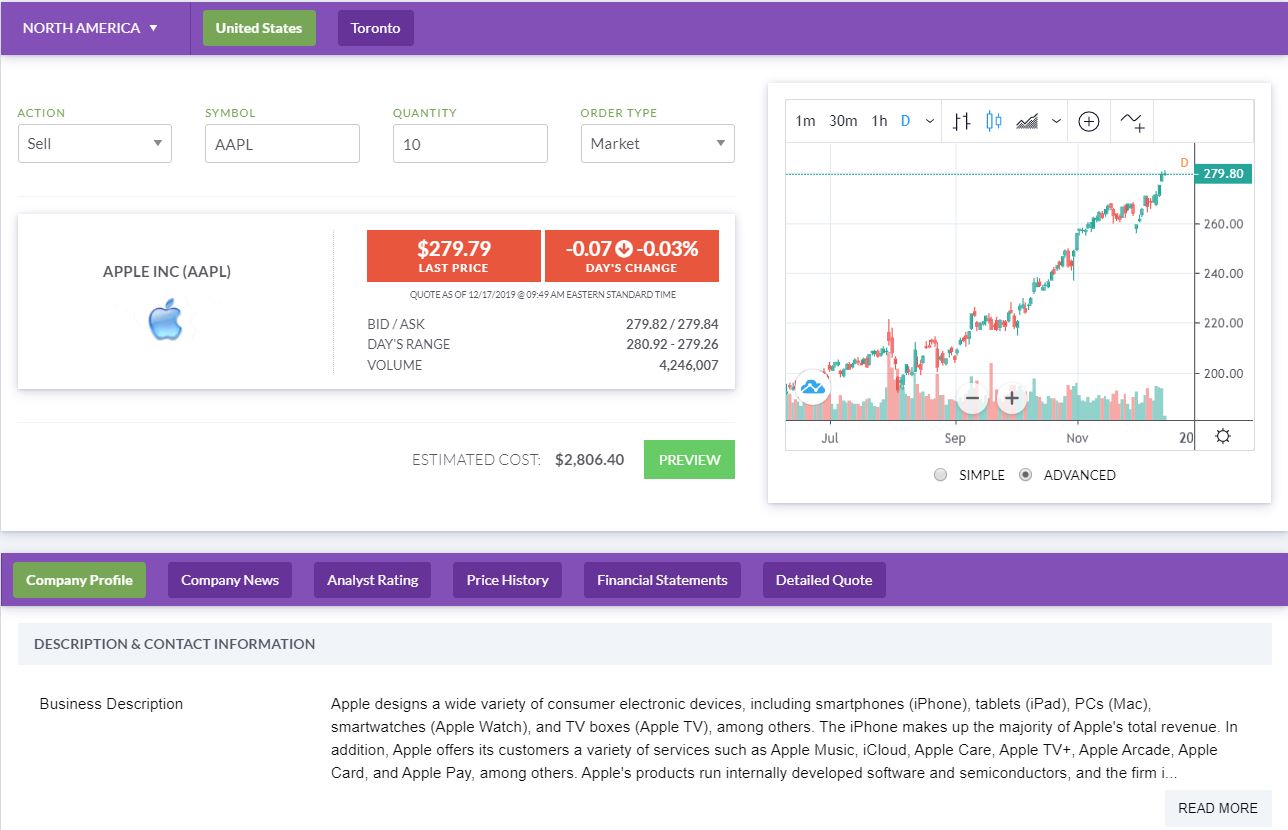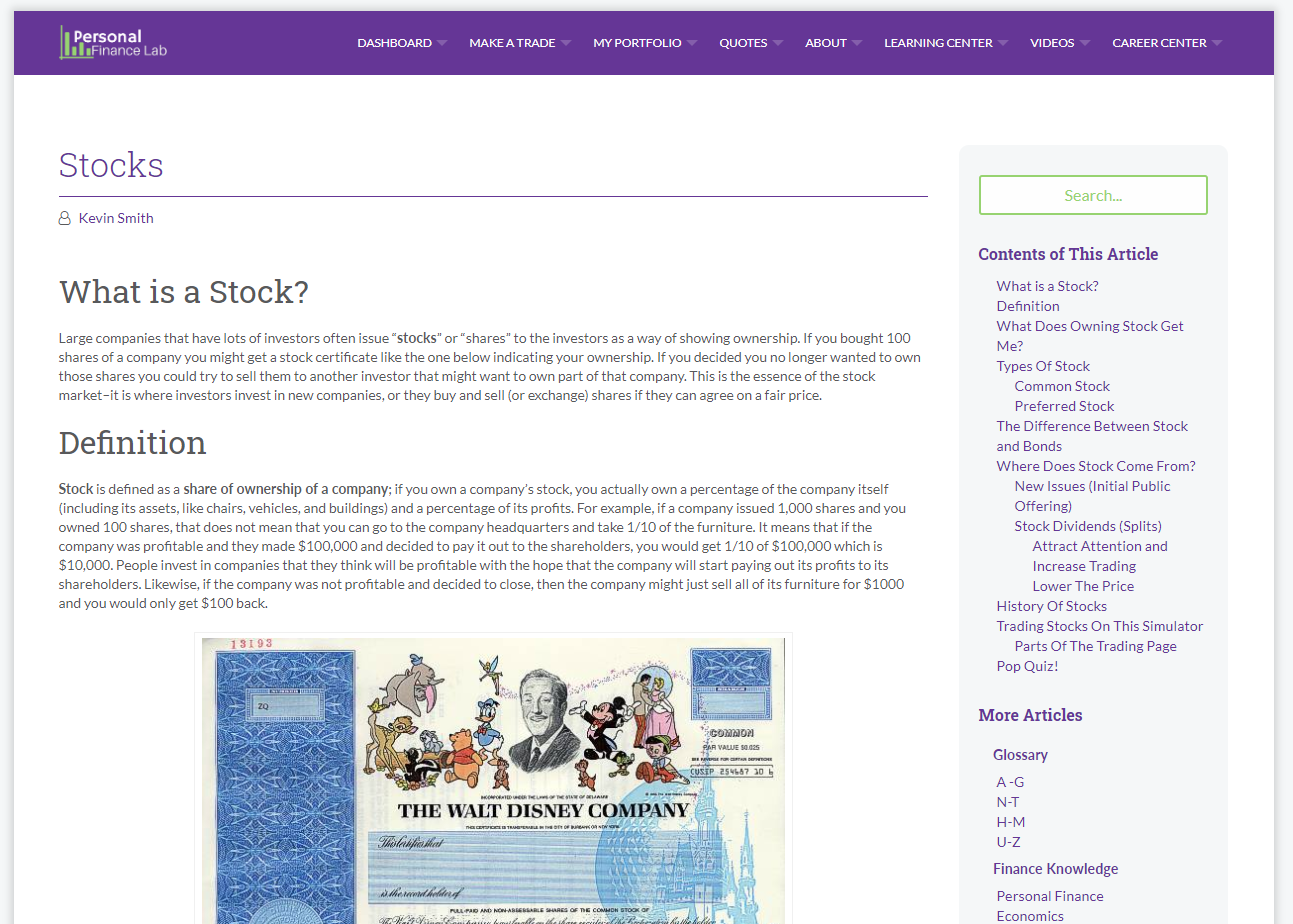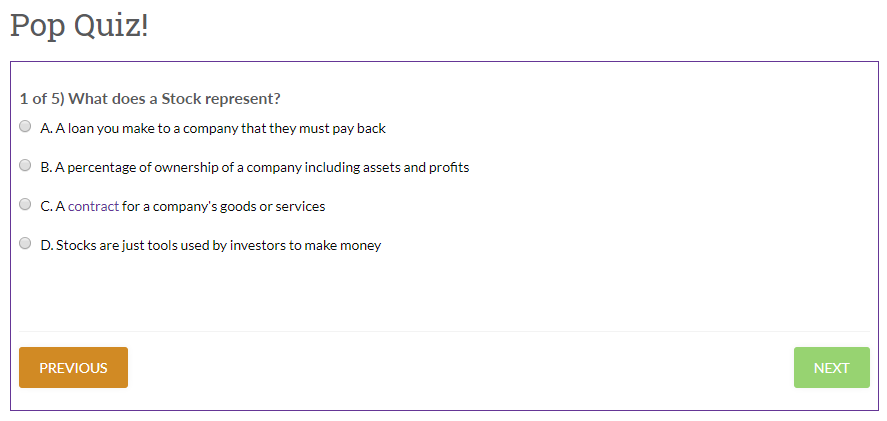 Stock Game Highlights
Research built right into the trading page, with company info, analyst ratings, price history, financial statements, and more!
Students can see their holdings as a simple list, or color-coded heatmaps - we show green where students are earning a profit and red where there's a loss for faster comprehension!
Tons of exportable reports, both for students and teachers. We account for all splits and dividends, and students can see a summary of their entire portfolio all in one place!
Full suite of built-in research tools. Students can even find financial statements for US companies, annually and quarterly, going back 20 years!
Real-time, streaming rankings is a huge driver of student engagement. Watch portfolio values and student rankings tick up and down in real time, responding to market news as it happens!
Research tools include historical prices for any US stock, going back all the way to when they were first listed on the market. Students can export all data for use on their own, or use integrated charting and research tools directly in the research center!
Our trading page has bulit-in symbol lookup, dynamic charts (both simple and advanced versions for different grade levels), color-coded prices, company logos, and much more to get your class off to a running start!
Students are prompted to take "Trade Notes" with every order. Both students and teachers can review these later
Completely Customizable
Our stock game can be perfectly tailored for your class. Choose your own class contest length and dates, what students can trade (stocks, ETFs, mutual funds, bonds, commodities – even cryptocurrencies!), how students need to diversify, and over 50 different settings!
You can even require students to take notes with every trade to connect the stock game back to your current course topics, use the built-in forums to drive class discussion, and post messages and alerts for your class!
This makes our stock game the perfect centerpiece for any personal finance, economics, business, entrepreneurship, or accounting class – you pick whatever rules work best for your set of students!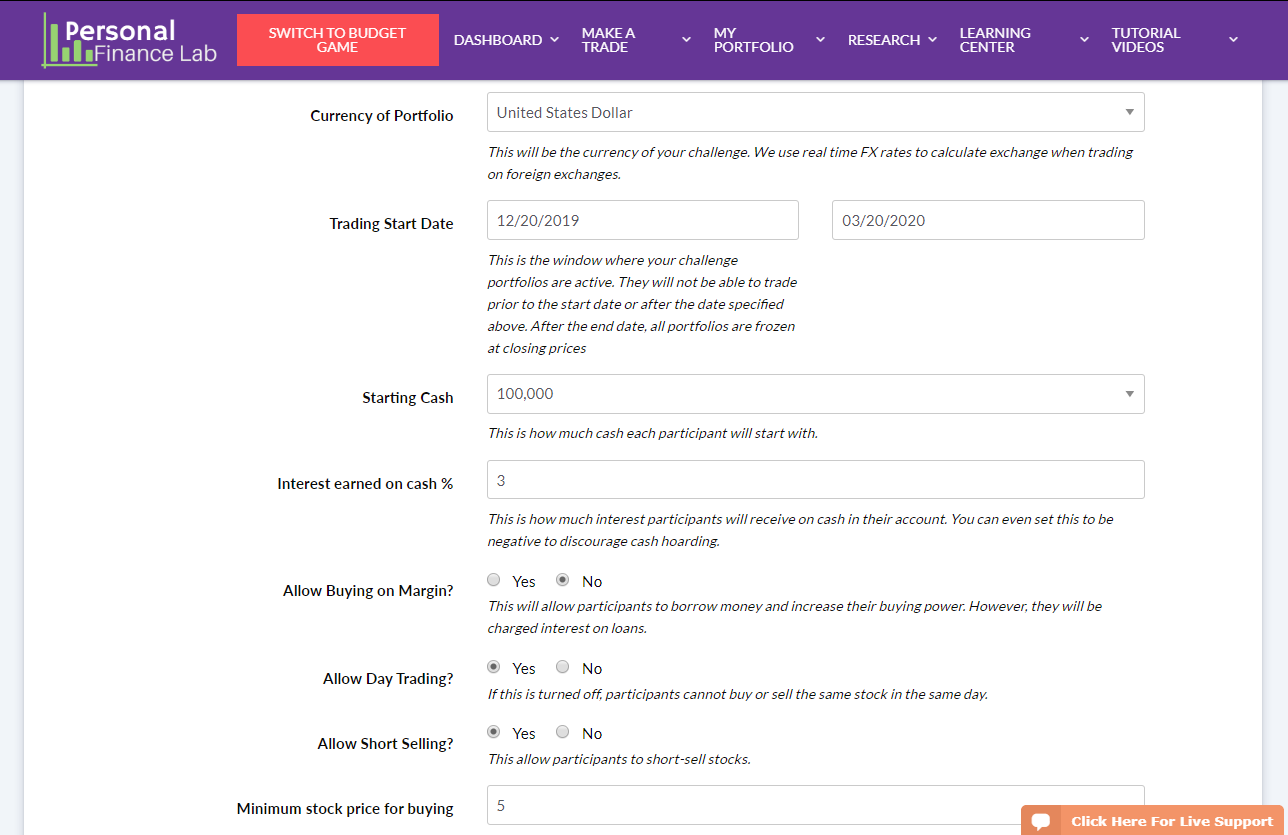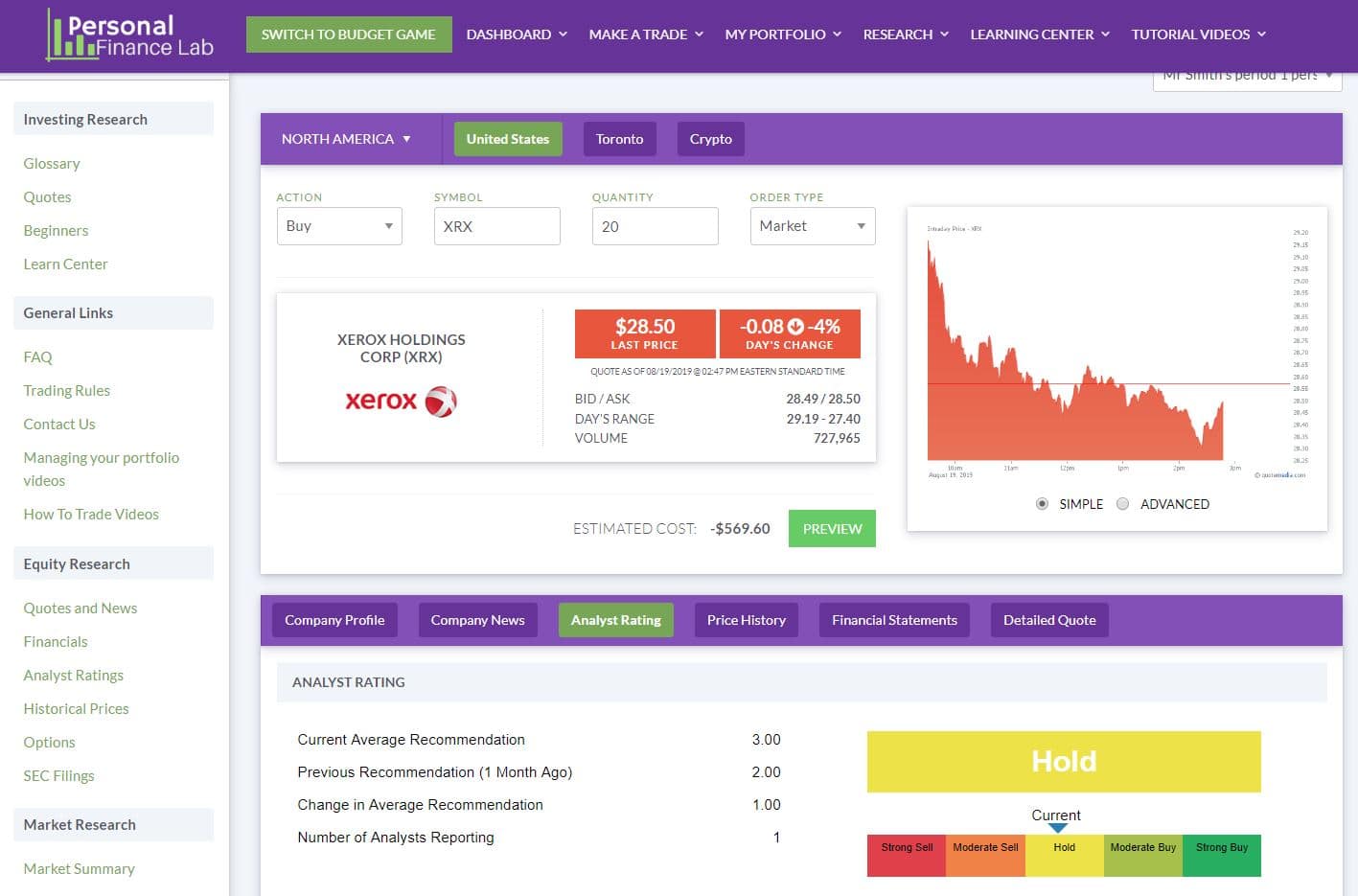 Integrated Research and Reports
Income statements, balance sheets, cash flow statements, historical prices, accounting ratios, SEC filings, option chains, and over 40 other data points are available in our Research Center. We even integrated company info, analyst ratings, symbol lookup, and charting tools directly into the trading page, so students can do all their investing research all in one place.
Teachers also get access to an unprecedented level of reporting and tracking, with real-time activity reports, diversification reports, trading activity, class summary data, and much more. Best of all, it is completely exportable to Excel or any other spreadsheet program!
Great for group work and homework!
Our Teams feature lets you group students into collaborative portfolios, so you can both see each student's individual actions while keeping team class rankings as a group project!
Since PersonalFinanceLab.com is entirely web-based with no software to install, students can also track their portfolios from at home or even between classes on any mobile device for the ultimate gamified investing activity.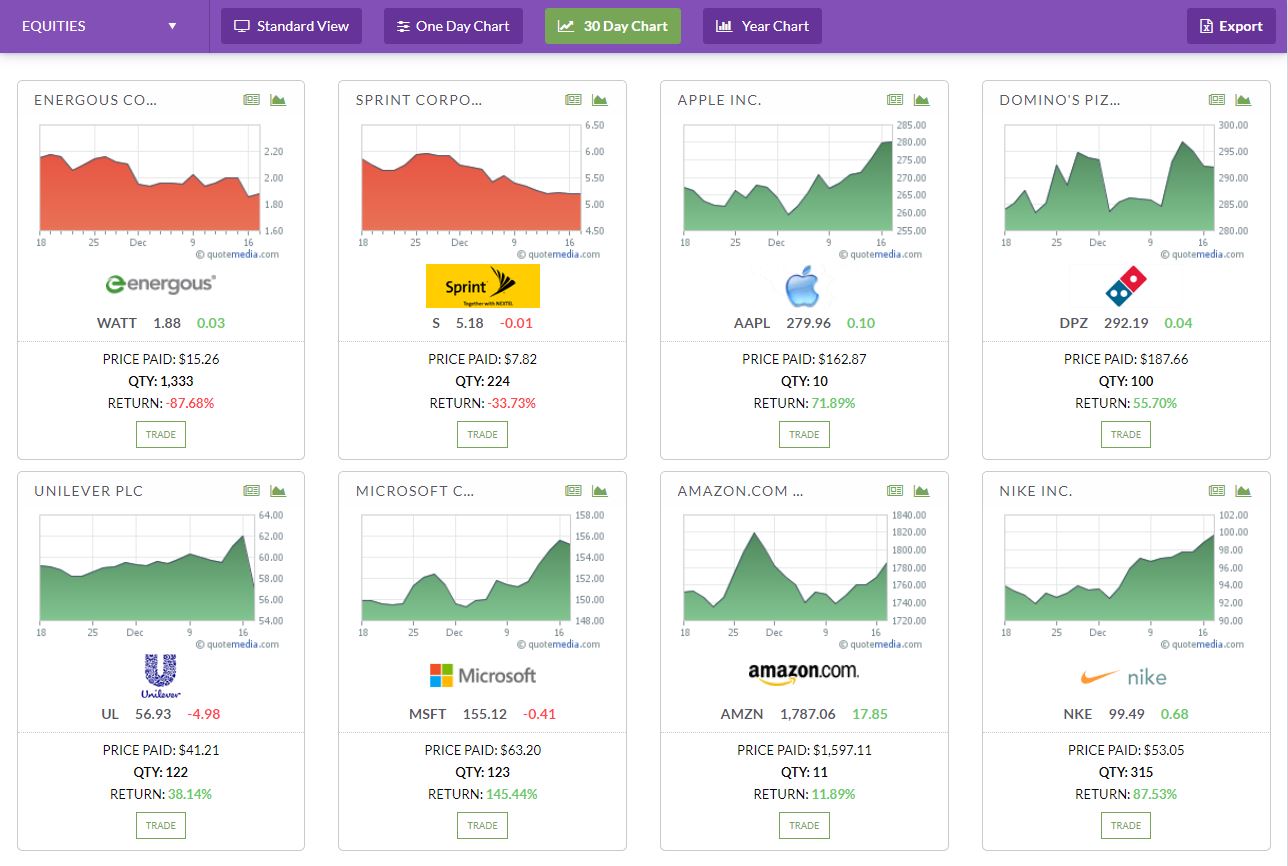 Integrated Curriculum
While working on the stock game, we have a curriculum library with over 300 activities for personal finance, economics, accounting, entrepreneurship, management, and math classes! Mix and match tutorials, articles, videos, mini-games, and more – all while the stock game's class rankings students engaged and coming back for more!
Book A Demo
Want to take a closer look? Book a 30-minute demo with our team so we can walk you through the platform and discuss the specific ways it can be used in your classes!
PersonalFinanceLab Pricing
Pricing is based on the number of student accounts your school needs per year. Remember: not just your class can benefit! All pricing is based on school – discounts are available for multiple schools in the same district.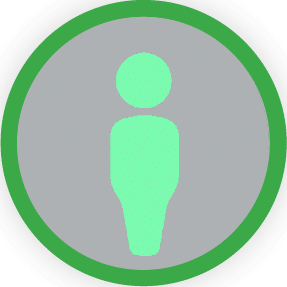 Individual Accounts
Budget Game or Stock Game: $10 Per Student
Budget Game AND Stock Game Combo: $15 Per Student
Both the Stock Game and Budget Game includes our full curriculum library.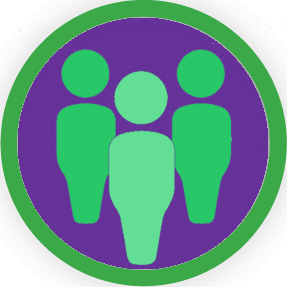 60 Student License
$895.00 Per Year
Includes full access to stock game, budget game, and curriculum.
$595.00 Per Year for just Stock Game OR Budget Game.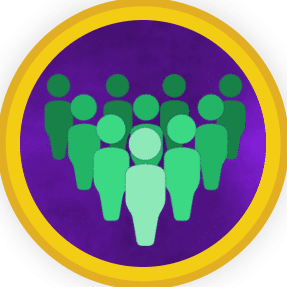 100 Student License
$1,495.00 Per Year
Includes full access to stock game, budget game, and curriculum.
$995.00 Per Year for just Stock Game OR Budget Game.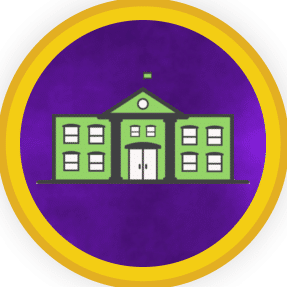 Bulk Licenses
Discount pricing for schools with 200 students or more!
250 Students Per Year: $2,995.00
1000 Students Per Year: $5,995.00
District Pricing Also Available
Extra – Build Your Lab
We also work with schools to set up physical lab spaces – turning any classroom into the coolest room at the school!
You can start by taking any existing TV and upgrading it to a MarketInsight Display – schools that already have a site license to PersonalFinanceLab can get a MarketInsight Display feed for just $360/year (and can be used on up to 3 different screens).
We also work with schools who install colorful wall-to-wall tickers – the crown jewel of any lab space! Schools typically start using PersonalFinanceLab in their classes while their labs are still in the planning phase, and add on the tickers and LCD screens via grants or as funds become available.