Our Budgeting Game, Stock Market Game, & Curriculum teach your child about money, savings, credit & investing. Join our Homeschool Challenge!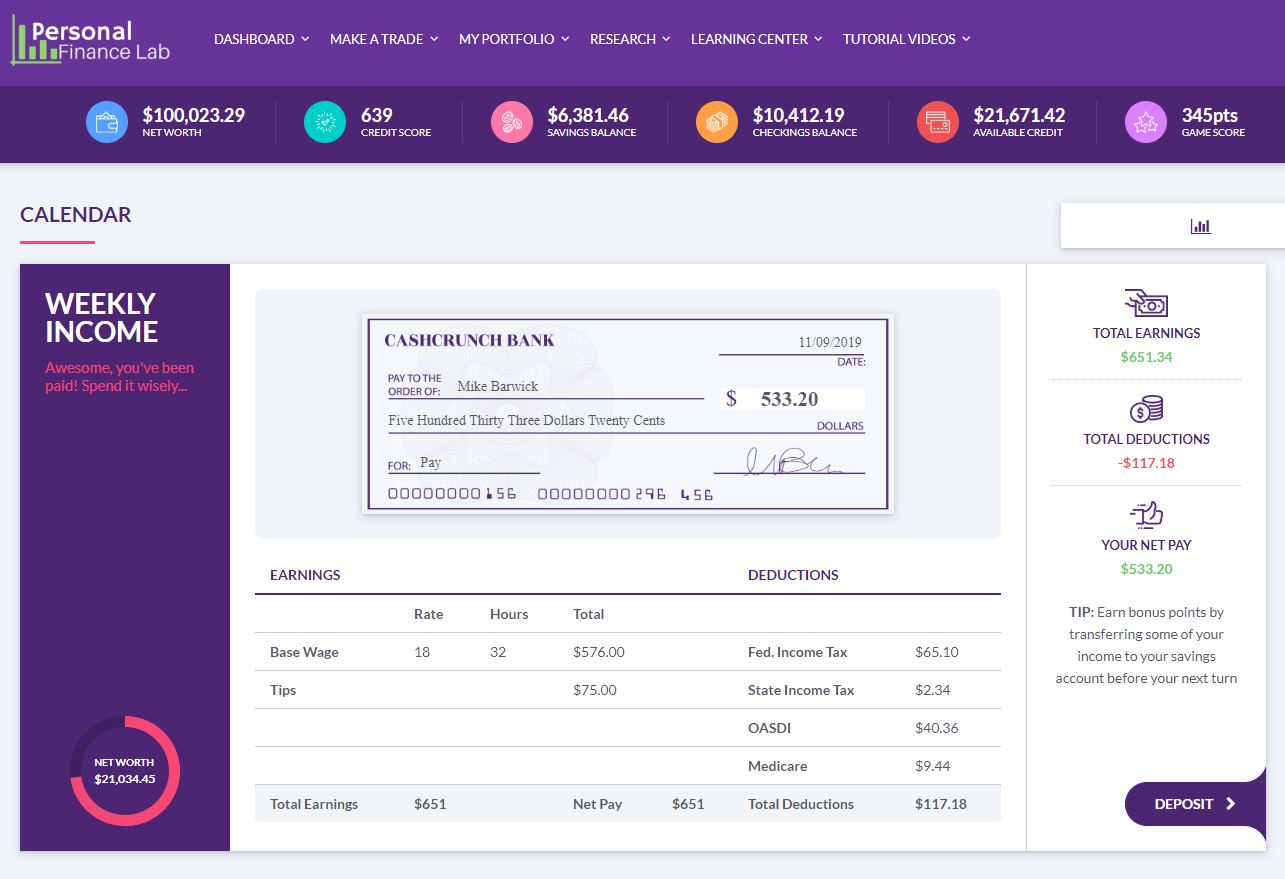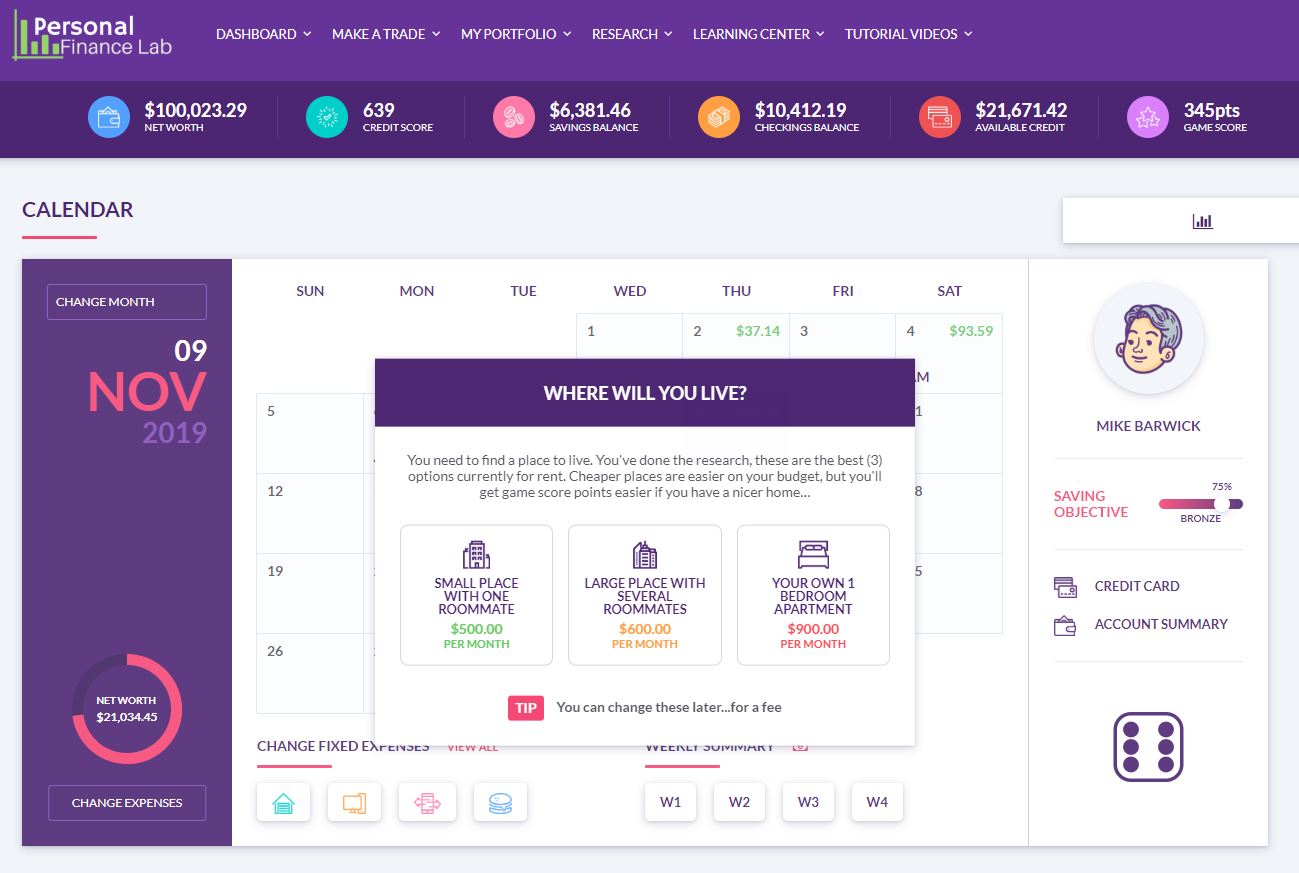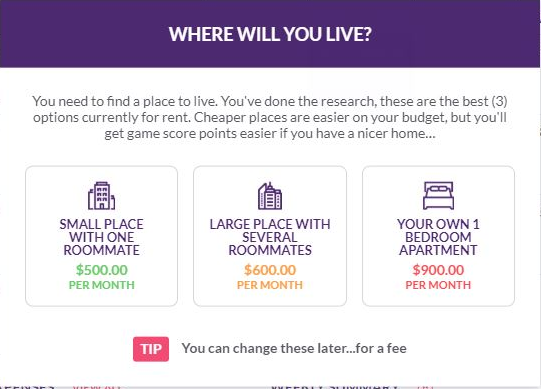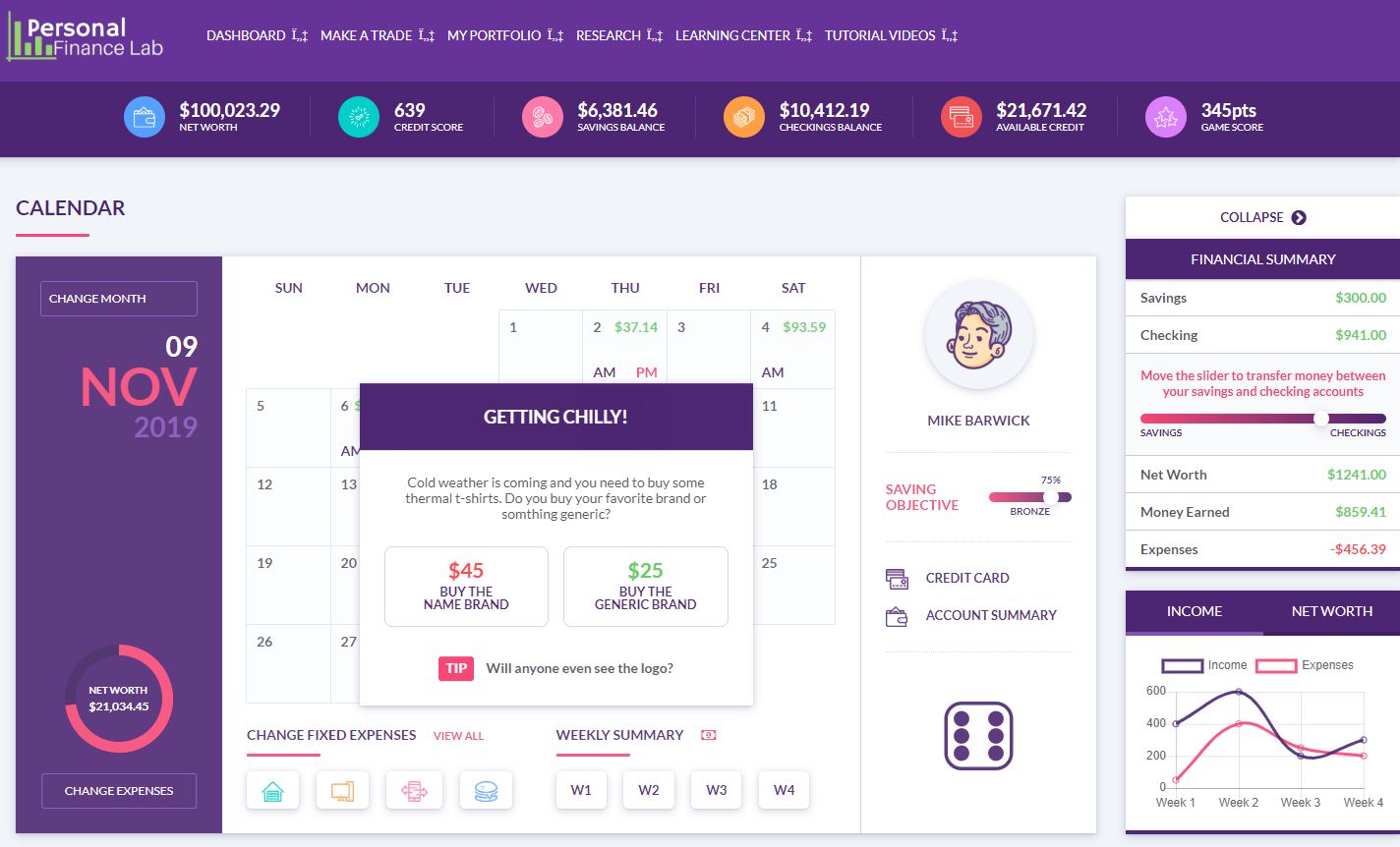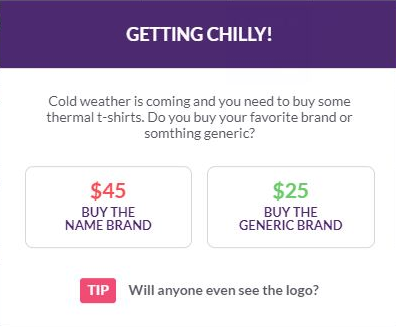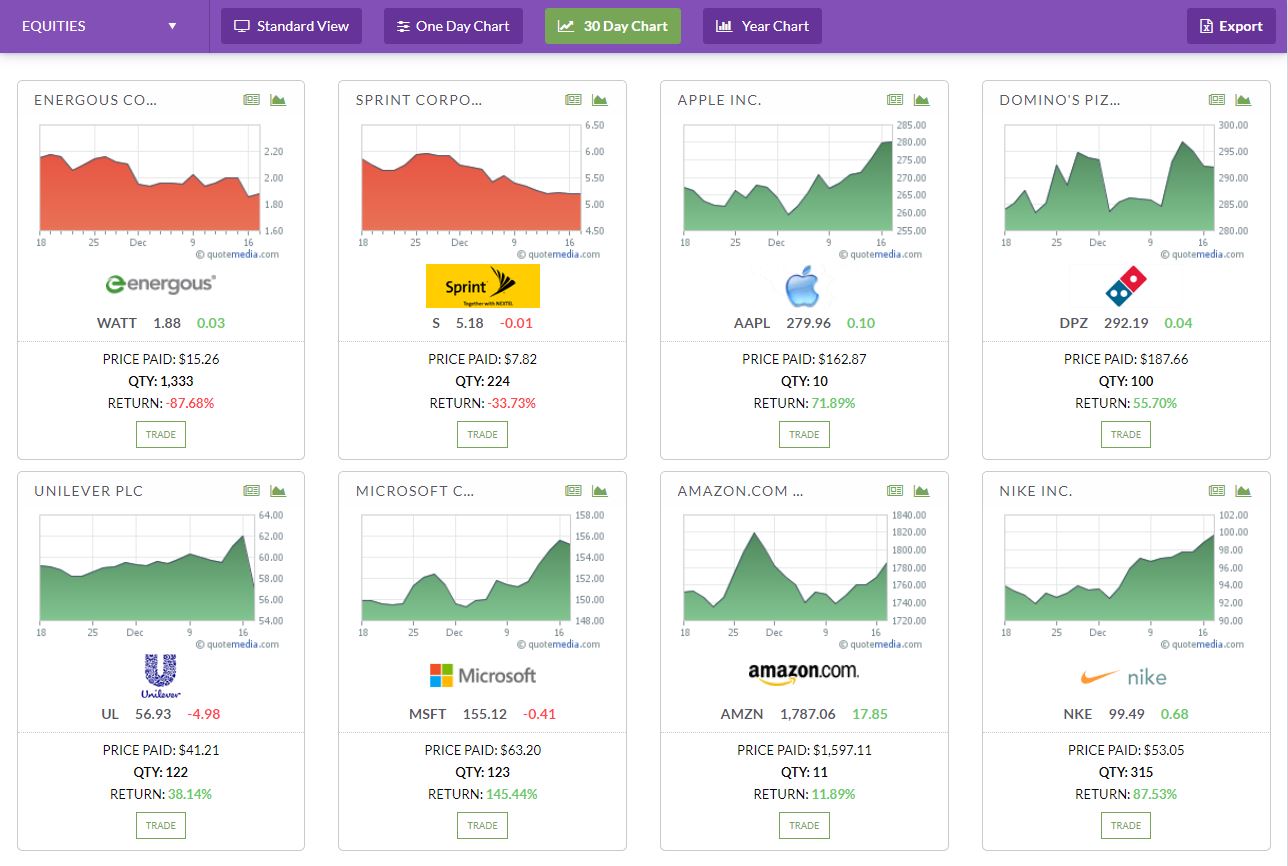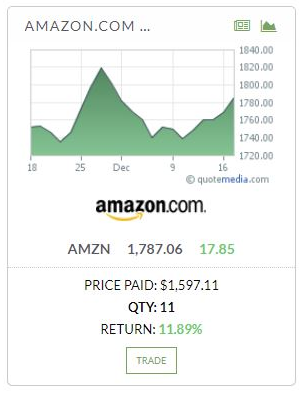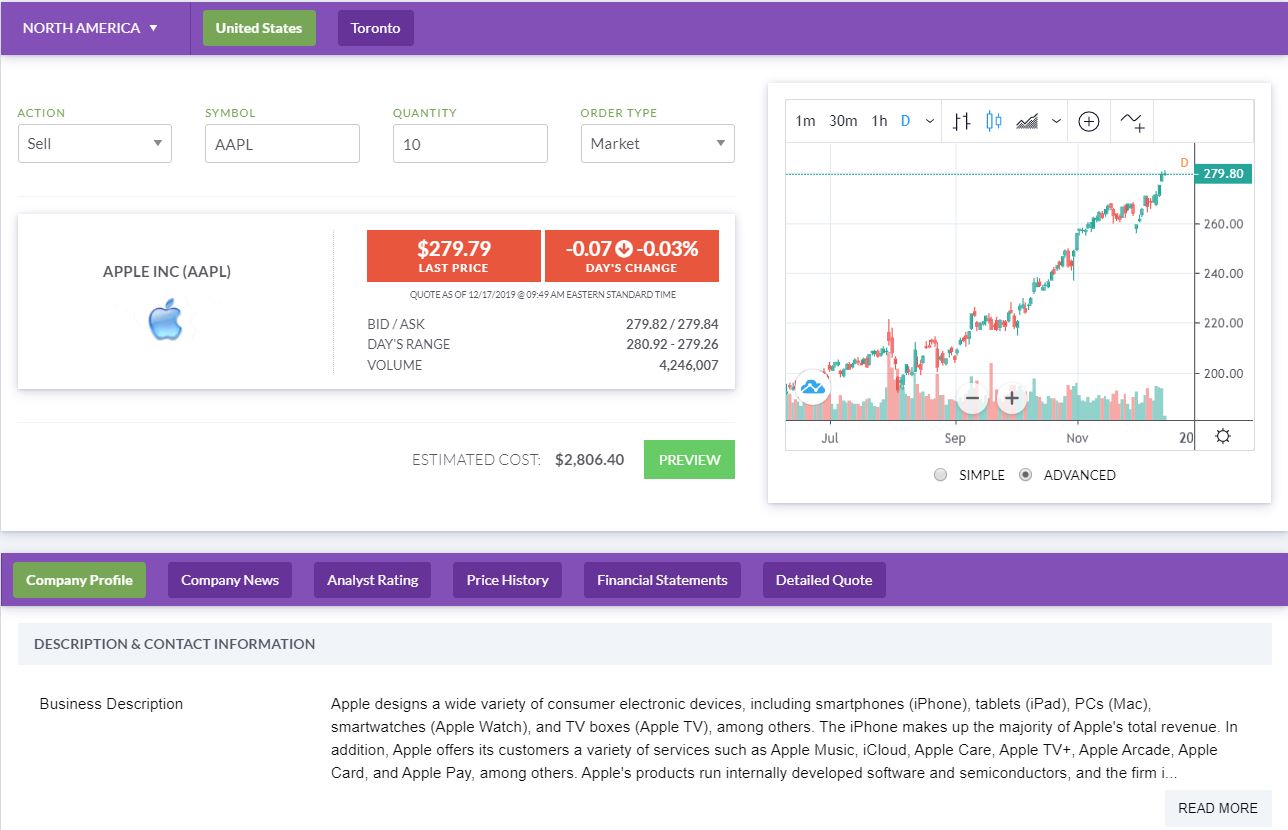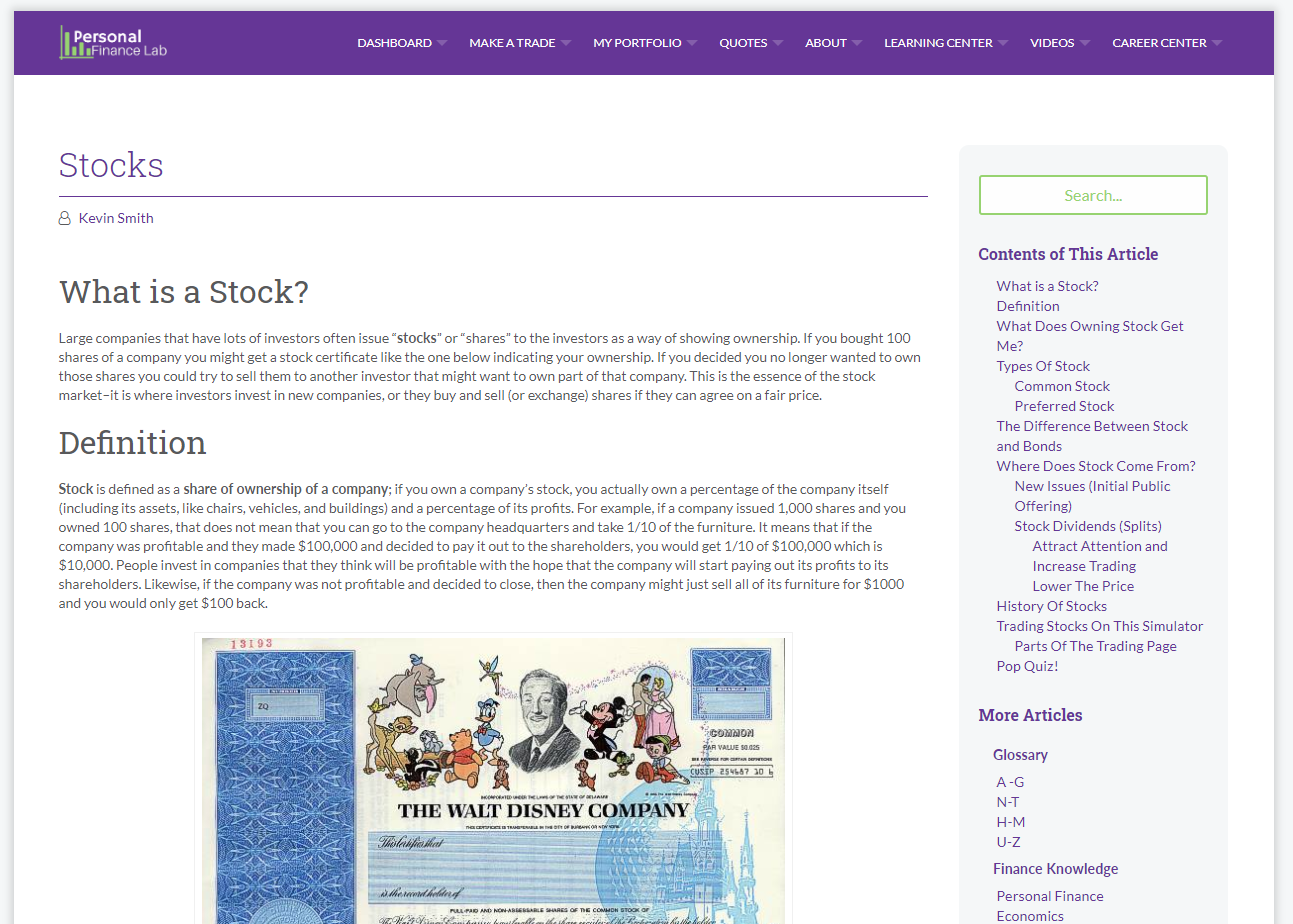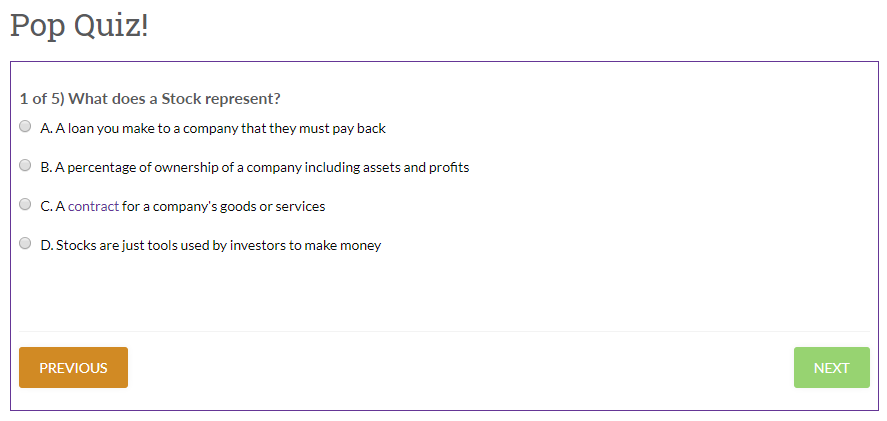 The PersonalFinanceLab.com platform is a unique experiential learning resource for teaching Financial Literacy, Business and Economics subjects. Our combination of a personal budgeting game, a real-time stock game, and integrated standards-based curriculum with built-in assessments is designed to provide your students valuable, real-world skills that will last a lifetime.
Parents/Teachers can register an account for each student, and each account will have access to our personal budgeting game, stock game, 50 Personal Finance lessons, and 20 Introduction to the Stock Market lessons. But that doesn't mean you have to require your students to compete in both games or complete the curriculum. It is just all included so you can mix and match games and curriculum. Parents/Teachers also receive a PDF of our Instructors Guide with Lesson Plans.
Our resources start by using our budgeting and stock games as long-term foundational activities – teachers usually dedicate at least 30 minutes per week for each game they choose to include. Students typically manage their long-term budget and/or stock game portfolio over a 6 to 12 week period.
Students progress through the game by rolling a dice, moving forward a few days at a time. Teachers choose the length of their game - from 6 months to 60!
Each "Month" in game takes between 10 and 20 minutes to complete
Students work a part-time job and receive a paycheck each week. They need to use their variable income to meet their expenses - both expected and unexpected
Bonus points are awarded when students transfer 10% of each paycheck to their savings account before their next turn!
Teachers set the average amount students pay each month for their bills, but students get a choice around that average for how they choose to spend their income
Cheaper options for their fixed expenses are more budget-friendly, but students earn bonus points by selecting the more expensive options. Can they balance their budget while earning the most points?
Every roll of the dice, students are faced with unexpected events - usually something bad!
Students choose to use their credit card or debit card for each expense. Consequences of each choice can cascade through other events later in the game!
Students get weekly and monthly summaries of their progress
Seeing how their total spending breaks down between their "Planned" and "Unplanned" expenses helps build realistic budgeting habits
Students also choose how to spend every weekend - working extra hours for cash, spending time with friends, taking care of chores, or studying
Each choice has consequences - neglect studying too long will cause grades to slip - and the need to hire an expensive private tutor!
Students can use their debit or credit cards for each expense - and track their bank balances and credit usage
Students build credit by responsibly using their credit card - but losing track of spending can result in interest charges and damaged credit score
Periodic "Pop Quizzes" reinforce math skills and basic financial vocabulary
Students earn bonus cash for finding the right answer - but get penalized for each mistake
The Budget Game
The PersonalFinanceLab.com Budgeting Game puts your students in the role of being a college student with a part-time job. Students learn to manage their variable weekly income from their jobs to balance their known bills and their unknown/random expenses to try and hit their savings goals at the end of each month. Each "Month" in the game takes about 20 minutes to complete. While we recommend that each student completes 12 virtual months so they experience everything the game has to offer, teachers can have longer or shorter games depending on their schedules.
To play, students roll virtual dice to progress through the game, moving forward a couple days at a time. At the end of each dice roll, students encounter an unexpected (and usually unpleasant) event that will impact their cashflow – a flat tire on the way to work, an unexpected inspection from their landlord, and hundreds of other realistic situations. Students also choose how to spend each weekend – work extra hours for extra cash, study for their classes, take care of chores, or spend time with friends.
Oh, one more thing, students compete for monthly Amazon Gift Cards!
The Stock Game
Our real-time stock game is derived from our university platform that is used by over 80% of the top business schools in the United States–so you can be sure our platform is realistic. Students start off with 10 Introduction to the Stock Market lessons and a virtual $100,000 in a brokerage account.
Students build a portfolio of stocks, bonds, ETFs, and mutual funds at real-time prices. Our integrated research center shows income statements, balance sheets, cash flow statements, historical prices, analyst ratings, and much more – all formatted in a way that is easily digestible for beginners. As students start building a portfolio, there are 10 Intermediate Lessons for the students to increase their knowledge.
Watch class engagement soar with our live-streaming rankings, while students get engaged watching their portfolio tick up and down, while students' Trading Notes give teachers/parents direct insight into the thought process behind every action.
Oh, one more thing, students compete for monthly Amazon Gift Cards!
Research built right into the trading page, with company info, analyst ratings, price history, financial statements, and more!
Students can see their holdings as a simple list, or color-coded heatmaps - we show green where students are earning a profit and red where there's a loss for faster comprehension!
Tons of exportable reports, both for students and teachers. We account for all splits and dividends, and students can see a summary of their entire portfolio all in one place!
Full suite of built-in research tools. Students can even find financial statements for US companies, annually and quarterly, going back 20 years!
Real-time, streaming rankings is a huge driver of student engagement. Watch portfolio values and student rankings tick up and down in real time, responding to market news as it happens!
Research tools include historical prices for any US stock, going back all the way to when they were first listed on the market. Students can export all data for use on their own, or use integrated charting and research tools directly in the research center!
Our trading page has bulit-in symbol lookup, dynamic charts (both simple and advanced versions for different grade levels), color-coded prices, company logos, and much more to get your class off to a running start!
Students are prompted to take "Trade Notes" with every order. Both students and teachers can review these later
The Curriculum
Our National Homeschool Financial Literacy Challenge includes 50 Personal Finance and 20 Stock Market Lessons. The Personal Finance lessons are aligned to the Jumpstart Standards. Each lesson takes 10 minutes or less to complete, with each ending with a "Pop Quiz" to ensure students comprehension. It is recommended that students try to complete between 5 and 10 lessons per week. Both the budget game and the stock game include reminders to the students that they need to complete the assigned lessons. Since the curriculum is entirely web-based, it also works great as homework!
Using PersonalFinanceLab
Step One: Register Accounts for Your Students
Start by registering as a teacher/parent and requesting the number of accounts that you need. It is best to use one per student so that each student gets to complete ALL of the integrated lessons.
In the personal budgeting game, students take on the role of a college student managing their variable income from a part-time job and fixed and variable expenses from paying tuition through insurance, all while working on building their credit score, savings account, overall net worth, and personal well-being.
While the budgeting game teachers students how to manage their week to week and month to month cash flow, the stock market game helps them understand how to invest for the long term. Students use trade notes to document their strategy as they apply concepts learned from the Intro and Intermediate stock market lessons. The rankings keep everyone engaged.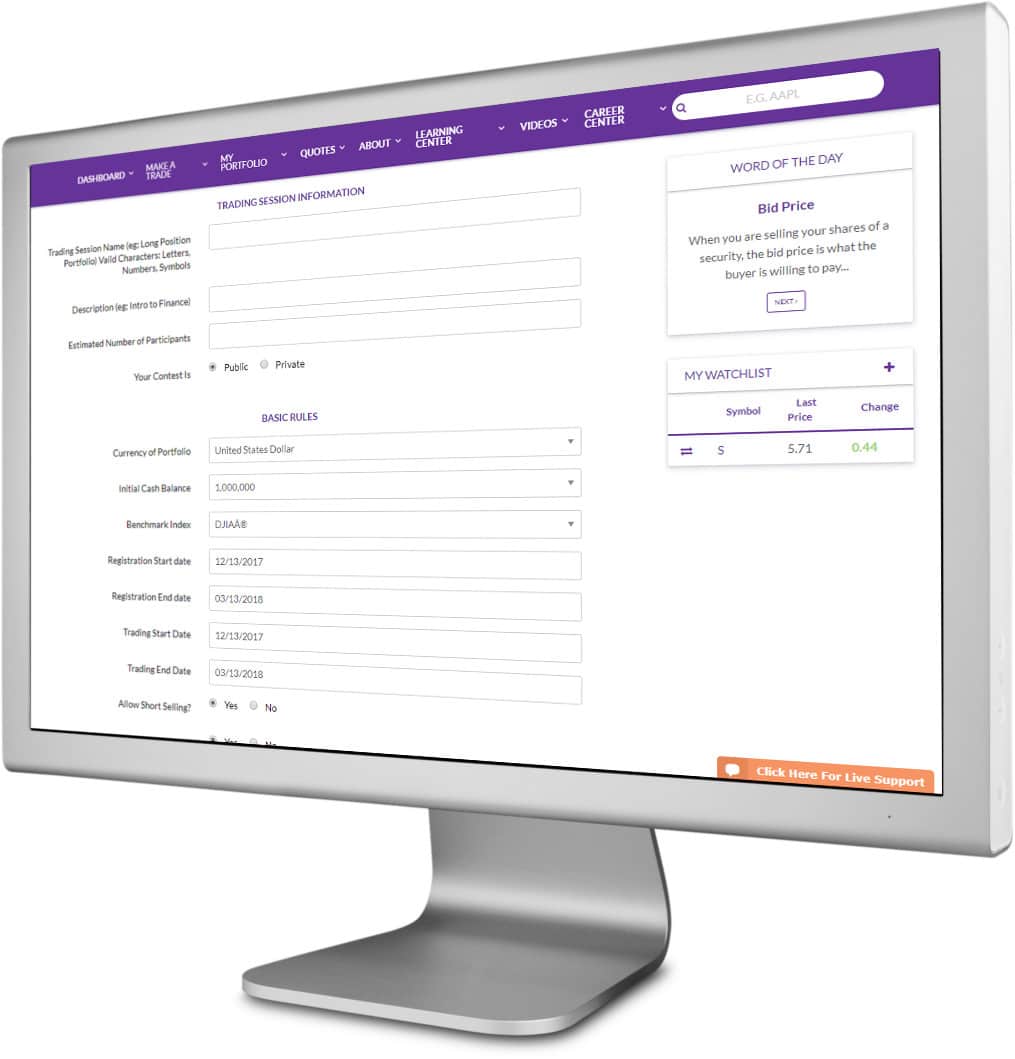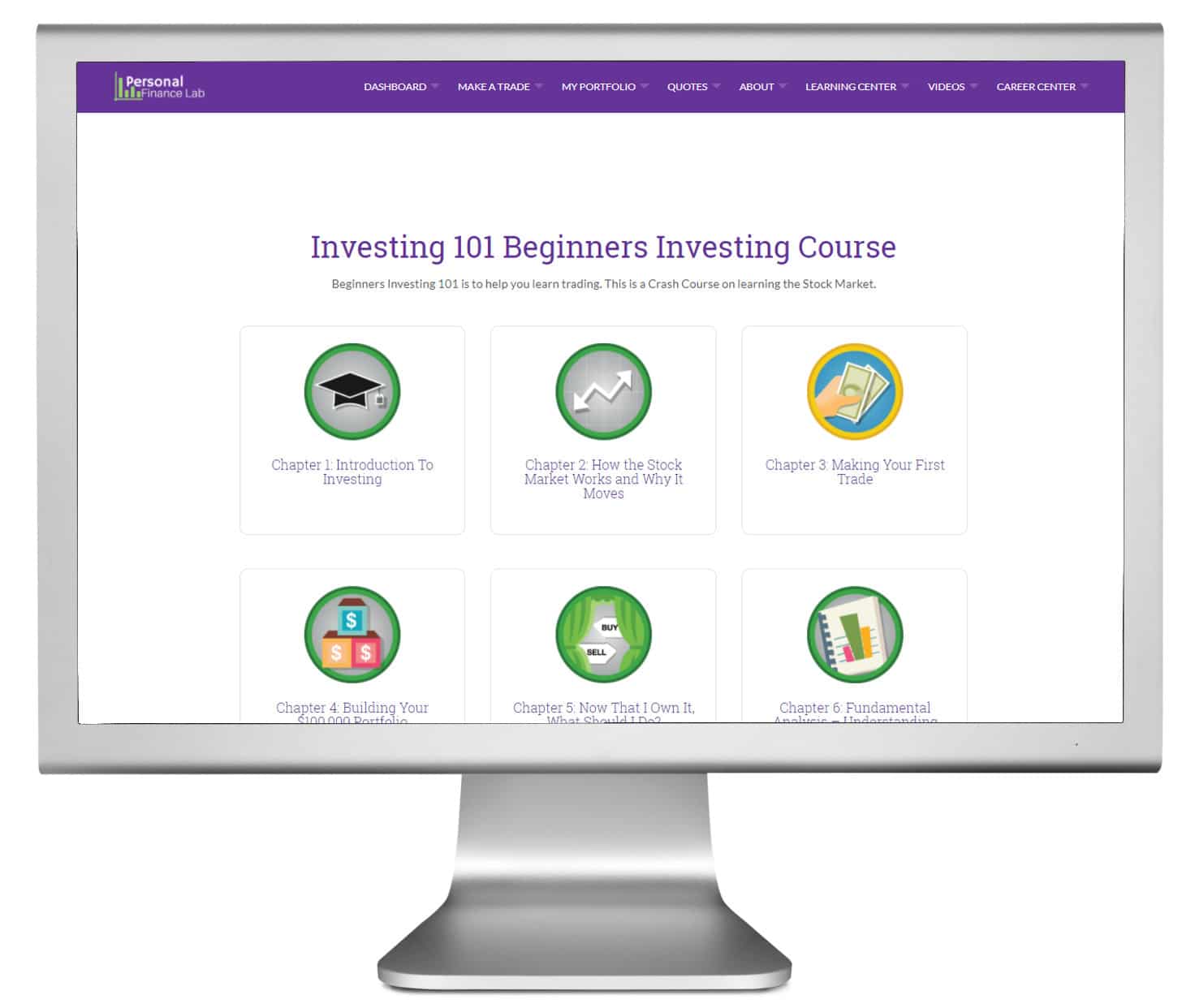 Step Two: Students Log In
When you register you will request the number of accounts you need for your students. The website will assign you that number of usernames and passwords. Pass these out to each of your students so they can login.
When your students login, there will be a button in the main navigation that allows them to toggle back and forth between the Budget Game and the Stock Market Game. The lessons will appear in the right column of each page.
On the Budget Game, students will have to adjust and accept a monthly budget. For the first month, they should just accept the default and try to reach the designated savings goal. For the Stock Market Game, the students will have a virtual $100,000 and they will need to do some of the Intro to the Stock Market lessons to show them how to get started.
Step Three: Students Compete And Learn; Teachers Track Their Progress
Every time your students log to check their class assignments, they are also greeted by their portfolio, and their live class rankings. Class rankings keep students engaged with the stock game, while progressing through their assignments and lessons.
As the teacher, you also get complete access to all student progress, including different reports showing trading activity and assignment progress. Once your screens and/or tickers are installed, start broadcasting your class rankings, lesson snippets, and financial data to turn your classroom into the coolest room at your school!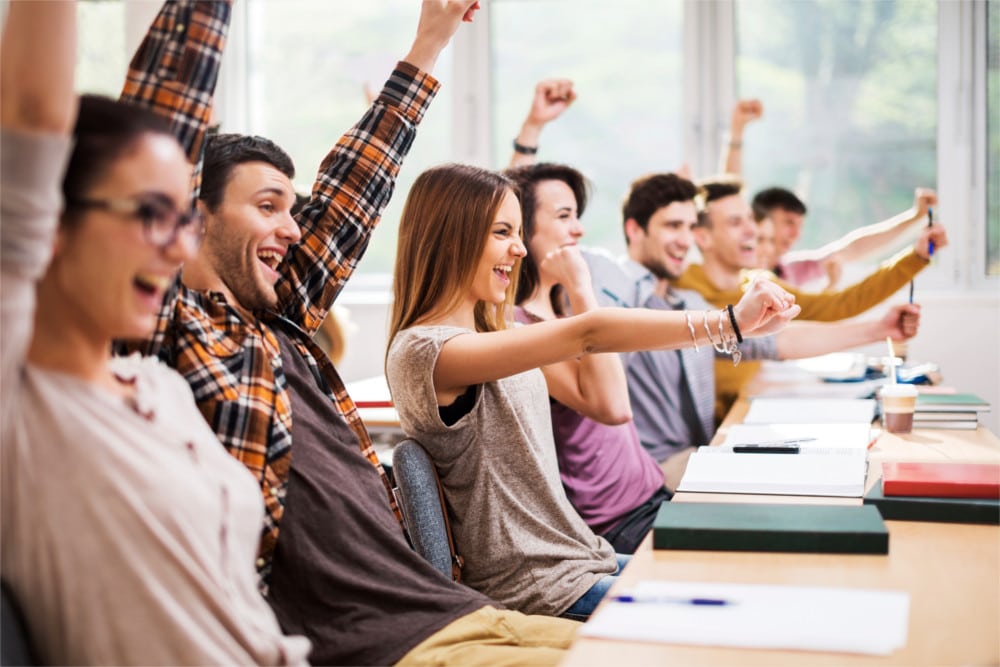 Register Your Students & Receive Your Logins
There are new challenges for homeschool students each month! We give away Amazon Gift Cards to the top performing students across the country both for their performance in the Budget Game and Stock Game!