Building A Lab
Building a Financial Literacy Lab is an awesome way to make your classroom the most popular at the school! This guide brings together some of the best practices we've learned from other schools around the country, and their journey to transforming their classrooms or computer labs into the coolest learning environment in the district.
---
Step 1: Get The Software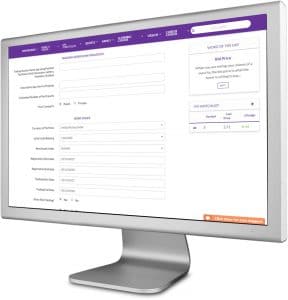 It all starts with the PersonalFinanceLab.com platform. Before you can acquire the flashy screens and tickers, start by upgrading your class tools to incorporate our world-class stock game with embedded curriculum.
PersonalFinanceLab.com is entirely web-based, so there is nothing to install on school computers – just set up your class and you're ready to roll! The customizable, embedded curriculum is tailored by each teacher to perfectly align with class objectives, and aligns to both state and national standards for Personal Finance, Economics, Financial Math, Accounting, Management, Marketing, and General Business curriculum.
Since you can include your class rankings and other market data on the LCD screens and tickers later, the PersonalFinanceLab.com platform will provide the backbone to your lab. Many schools will start using the PersonalFinanceLab.com platform in their classes while building or seeking funding for the other components of the lab.
Approximate Set-Up Time: 1 day
Learn More About Personal Finance Lab
---
Step 2: Get The Posters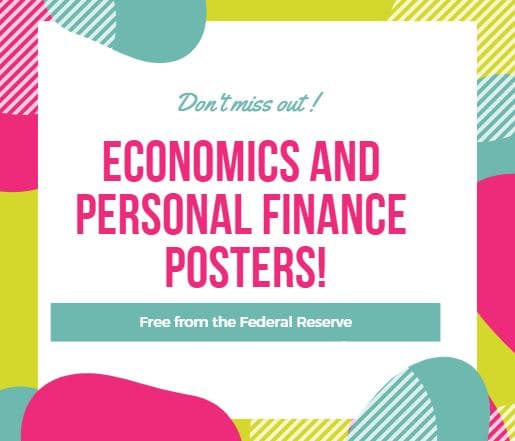 Next, it is time to start transforming your classroom. The first part of this transformation comes with some awesome Personal Finance and Economics posters with great data. Best of all – this part is completely free, courtesy of the Atlanta Federal Reserve! Order as many as you want – putting up some awesome posters is the easiest way to get your lab started.
Approximate Set-Up Time: 2 weeks shipping
Cost: Free!
---
Step 3: Integrate LCD Screens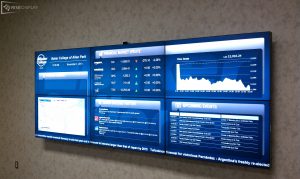 Market board LCD screens are one of the biggest features of a finance lab – and the easiest hardware to set up. Labs will usually have two LCD screens either next to each other, or at opposite ends of the classroom. These boards can be configured to display:
Live-streaming stock market data
"Word of the day" screens for Personal Finance, Economics, Investing, or Business terms
Global market and commodities prices
Bonds, Energy, and Index prices
Stream your class rankings from PersonalFinanceLab.com
School announcements and lunch menus
Embedded web pages
…and much more
This is accomplished by connecting a TV or other display to an "Intel Stick" – a small device that plugs into an HDMI port on the screen. This stick connects to your school's WiFi to pull data for the screens.
If your classroom already has a TV or other display, with an HDMI port, all you will need is this "Intel Stick". If not, you will need to purchase a display and install it in the lab.
Approximate Set-Up Time: 4-6 Weeks
Cost of Intel Stick: $99-250/each
Cost of Market Data: $360/year (for up to 3 screens)
---
Step 4: Scrolling Ticker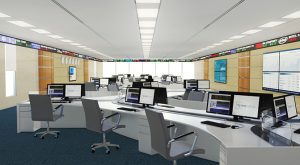 The scrolling ticker across the ceiling is the true trademark of a Finance Lab, just like black-topped benches define a biology or chemistry lab. Each ticker is custom built-to-order, and requires a hard-wired Ethernet connection to pull market data. You can specify a list of specific stocks you would like featured in the ticker, or default to the 100 most popular companies.
Since each ticker is made-to-order, there is a longer lead time before they can be installed. Tickers start at 8′ lengths, and can increase in 4′ increments.
Approximate Set-Up Time: 6-8 Weeks
Cost of 8′ Ticker: $5,150
Cost of 16′ Ticker: $9,950
Cost of Market Data: $360/year