Personal Finance Lab

Stock Market Game for Students – High School Stock Market Lessons
A Customizable, Real-Time Stock Game. Loaded with Personal Finance, Economics, and Business Curriculum. And No Advertisements!
Students Learn Through Built-In Lessons And Activities
Customizable stock market game with embedded curriculum
Includes educational content aligned to state and national standards, with built-in assessments
Curriculum consists of hundreds of interactive and engaging articles, videos, and activities for high schools
Streaming portfolios and class rankings keep students engaged; extensive progress reports keeping teachers informed
Schools first – COPPA and ADA compliant, with Google Classroom integration
6 Subjects, 1 Site!
Our curriculum is built on helping teachers engage their students in the best way possible. Real-world examples bringing the excitement of finance into the classroom. Customize your class by adding in Personal Finance or Economics lessons. Supercharge your Business class with our Accounting, Management, Marketing, and Investing lessons. With this site, most of the articles and activities have a financial literacy theme to help them with their understanding of the markets, savings, and investing. Along the way, students will also learn how current events, the government, politics, and large businesses can impact the financial markets and their own portfolios.
Get Started With 3 Easy Steps
Step One: Build Your Stock Game
Every class is different, so we make it easy to customize the stock game for your teaching goals. You can customize over 50 different settings, including:
Let your students buy just stocks, or include other securities like mutual funds, bonds, currencies, and even options
Choose the starting cash, start dates, end dates, and how much students need to invest
Let your students borrow money to gain leverage, and customize how much interest they get charged
Keep your game realistic by restricting penny stocks, or by making sure students can only trade stocks actually trading in the markets in the real world
Put a ceiling on the number of trades, forcing students to carefully consider every move
Enforce note-taking: Require students to write a short note with each trade about why they think it is a good idea, perfect for reference and building reports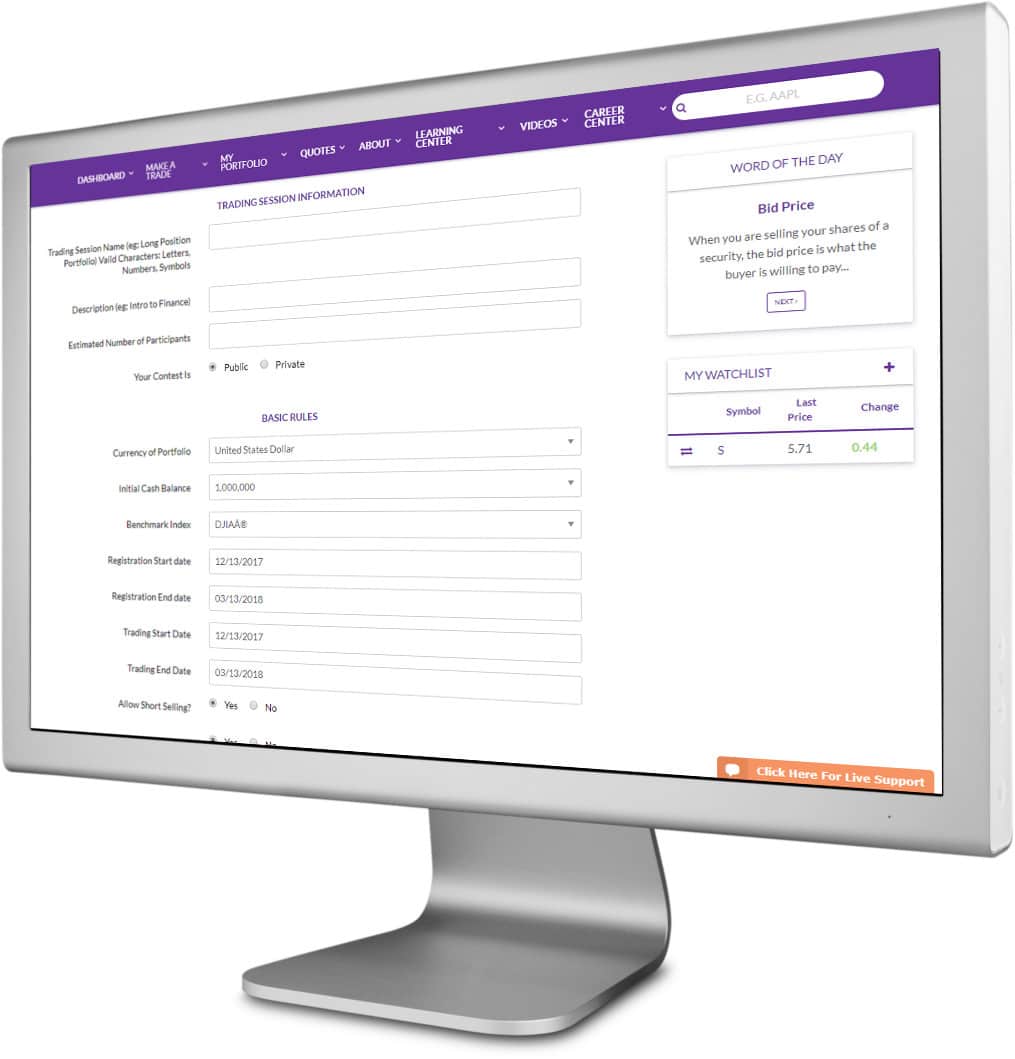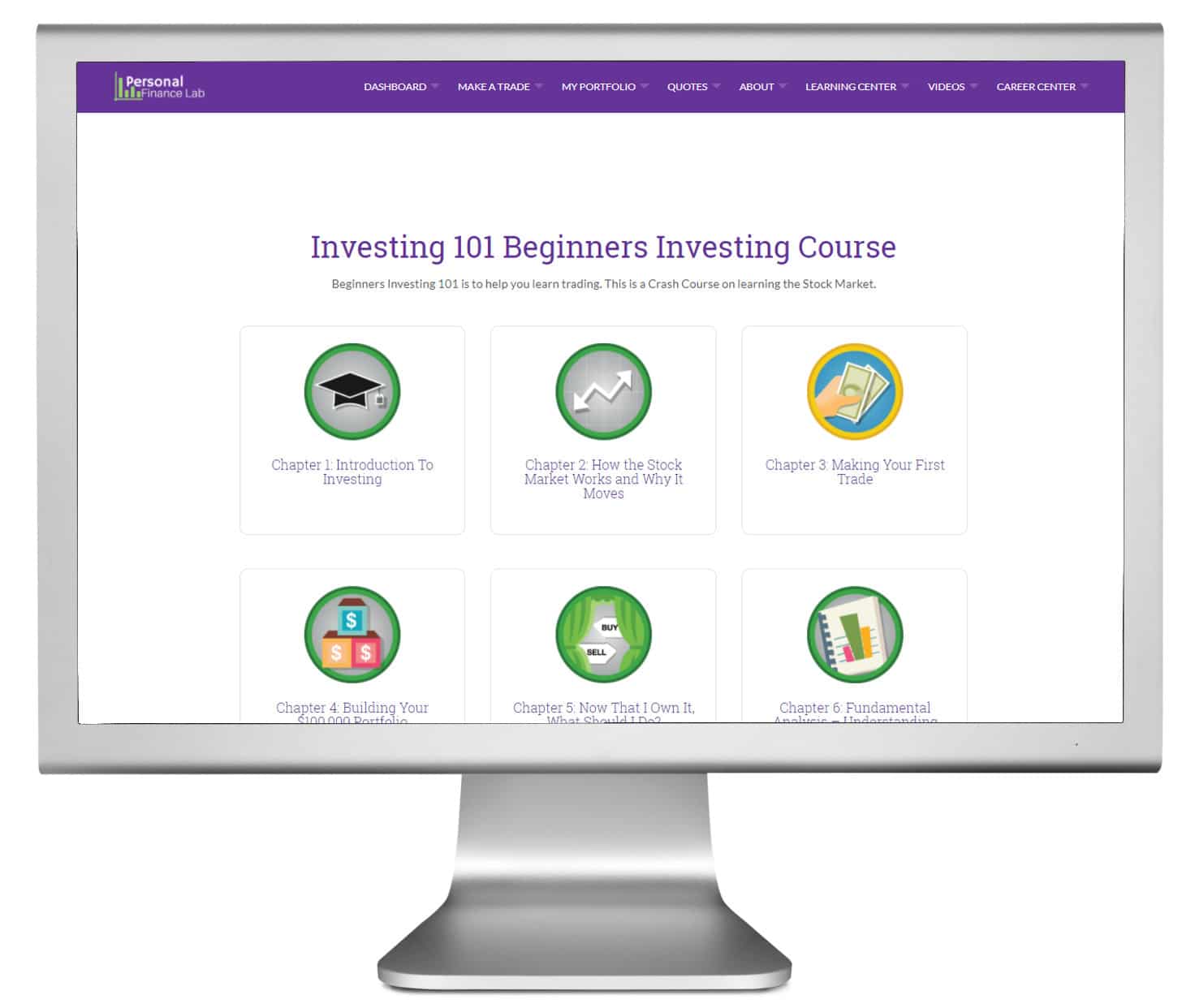 Step Two: Customize Your Learning Units
This is where the magic happens. Choose which activities students need to complete alongside the stock game. We call this "Assignments." The list of tasks you require each student to complete. You can make new assignments every week with their own start and due dates, and even queue up the whole semester in less than 10 minutes. Some of the types of activities include:
Tutorial Videos – Start off class by requiring students to watch short tutorial videos acquainting them with their portfolio and research tools.
Stand-alone lessons – Require students to read short articles and pass a pop quiz about topics you are covering in class. Lessons are supplemented with additional videos, infographics, and real-world examples.
Interactive calculators – Have students use our calculators to build a plan to save $1 million, or build a household budget.
Trading – Require students to make a certain number of trades per week, divided between stocks, bonds, or other securities you allow for your class.
Step Three: Students Compete And Learn!
Every time your students log to check their class assignments, they are also greeted by their portfolio, and their live class rankings. Class rankings keep students engaged with the stock game, while progressing through their assignments and lessons.
As the teacher, you also get complete access to all student progress, including different reports showing trading activity and assignment progress.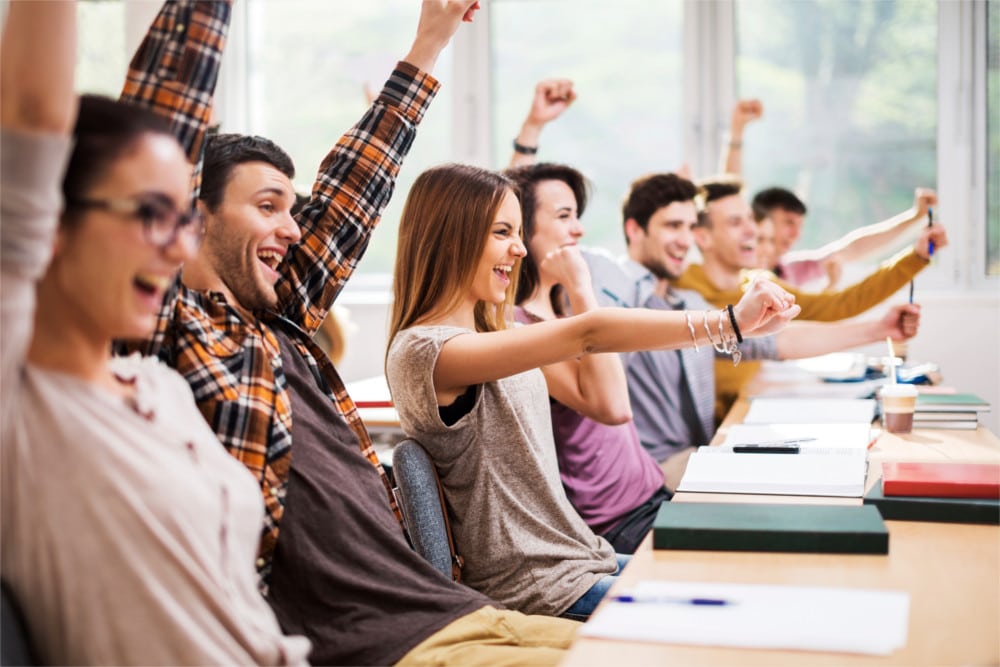 Self-Grading Quizzes Ensure Student Mastery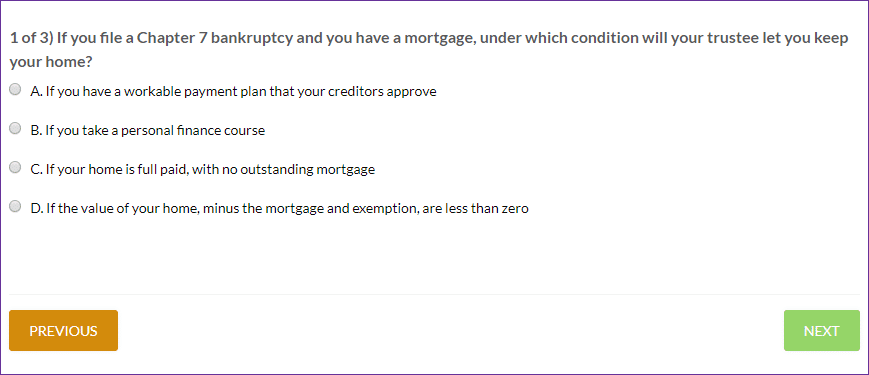 All lessons include a short quiz at the end to ensure student mastery. This means students cannot just jump through each article and activity – they need to demonstrate a real understanding of the subject matter to get credit.
Personal Finance Lab Site License Pricing
Pricing is based on the number of student accounts your school needs per year. Remember: not just your class can benefit!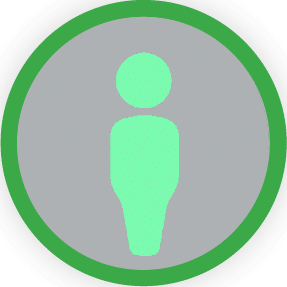 Single Class License
$649 Per Year
Up to 50 students per year. Great for a single class, covering 25 students per semester.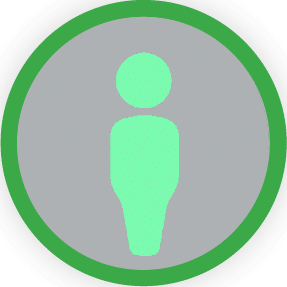 Micro Site License
$995 Per Year
Up to 100 students per year. Covers 2 smaller classes, or one bigger class per semester.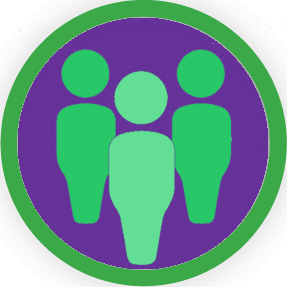 Mini Site License
$1,995 Per Year
Up to 250 students per year. Perfect for CTE programs using Personal Finance Lab in multiple subjects.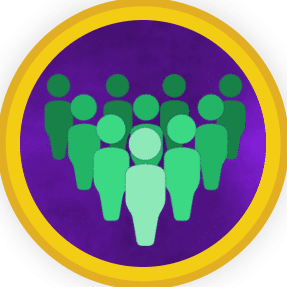 Full Site License
$3,995 Per Year
Up to 1000 students per year. Run school-wide challenges and after-school programs!
Fewer students? You can also register your class for just $19.95 per student. Click Here for details!